"This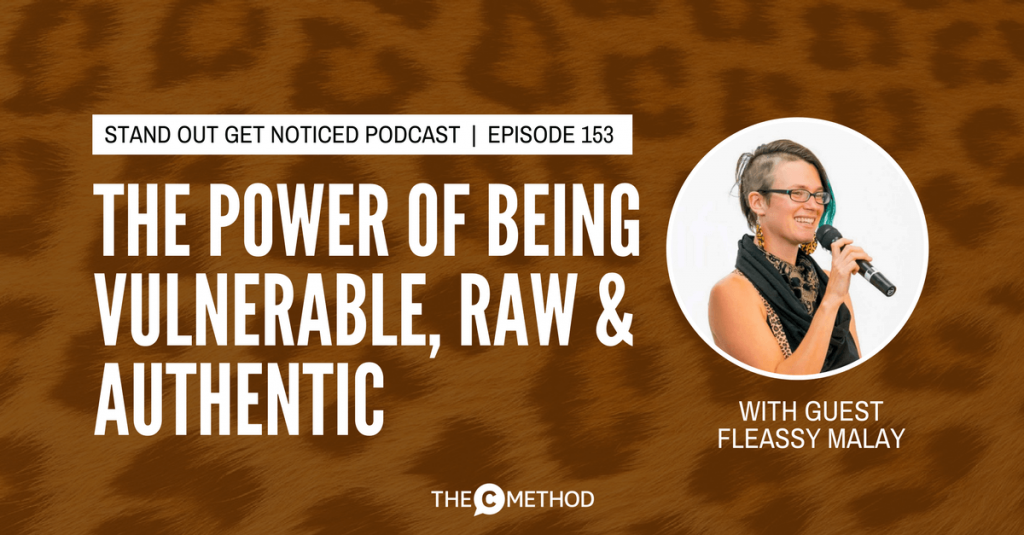 "How can we get you out of your own way so you can create a profound, deep, and honest connection with your words, yourself, your stage and your audience?"
This week we're getting raw, vulnerable and authentic with the talented, evocative and powerfully spoken Fleassy Malay.
Fleassy is internationally renowned spoken word artist from the UK. Now based in Melbourne, she runs spoken word and speaker training courses including her flagship program, SpeakUP, as well as Melbourne's acclaimed Women's Spoken Word event, Mother Tongue.
It's not often you meet a performer and speaker whose vulnerability and honesty leaves a profound impression on their audiences (and I'm not copying this from her bio, this is me writing this, because I've seen Fleassy perform a number of times, and her work is nothing short of spine tingling.)
In this podcast we talk about how Fleassy developed her own authentic voice, what it means to be vulnerable and show our full selves, and why this is so important to truly connect with our audiences. She shares what it means to hold our space, to stop apologising, to celebrate each other and not cut each other down. She also shares one of her beautiful spoken word pieces, so make sure you listen right to the end!
If you enjoyed this conversation with Fleassy, please share it with a friend, family member, colleague or someone you think will also find inspiration in it!
I also want to give a big congratulations to Fleassy on this video of her performance of her piece 'Witches', which was shared by Uplift Connect on International Women's Day last week. It went VIRAL, generating over 1.3 MILLION views in less than a week! Amazing!
Connect with Fleassy: