Learn 5 powerful techniques to overcome your most crippling fears. Stop dreaming of the confident speaker you wish you could be, and start living it now.
Yes! register me for the course NOW
We all experience nerves when public speaking. It's totally normal, healthy even!
But what about when your nerves and anxiety get the better of you?
I've been there before – the shaking hands, the hyperventilating, the sweaty palms, and the gurgling stomach that threatens to bring your lunch back up to say 'hello'. Yes, I've been there.
And I used to HATE public speaking because of it – I thought 'Public speaking isn't for me because I'm TERRIBLE at it.'
But like you, when I fear something, I face it. So I enrolled in a communication skills course – where I discovered public speaking was a SKILL I could LEARN. And with those skills, slowly – my confidence grew.
But skill only took me so far. What really catapulted me forward was the realisation that…
The biggest secret to being a great public speaker is not your skill, it's 80% psychology and only 20% skill.
Since that discovery, and learning to control my psychology, I've helped thousands of people from all over the world build their confidence and overcome their fear of public speaking.
I've spoken to rooms of 10 to 500+ people at a time with complete confidence at businesses, schools and conferences both in Australia and internationally – and I love it! So I know it's something you can love too, if you just had the right course and practical tools to do it!
Which is why I've put together a course to tackle the psychological aspects of public speaking – head on.
Yes! Register me for the course NOW
Even if you have a great presentation or speech written out; you know exactly what to say, and how to say it…
…if your mindset isn't right, it'll sabotage all the hard work you already put in. I know this both personally, and professionally. and I've worked with a lot of high-achieving professionals who are all excellent at their jobs, but when their mindset and beliefs around public speaking aren't aligned, it holds them back from making an impact and leaving their audience wanting more.
So here's the deal:
I've designed a course that tackles 5 of the most common crippling thoughts around public speaking:
1. My presentation has to be perfect.
2. I have to remember everything I need to say.
3. I have to appear smarter than the audience.
4. I must be able to answer every single question.
5. I have to be interesting and engaging.
In each lesson, I go deep into WHY we have this thought, why it holds us back, how to overcome it, and how to change your beliefs around each one (or similar thought). Plus, each video lesson includes an actionable exercise to further help you banish those fears forever.
This includes:
The Overcome Public Speaking Anxiety Course – with 5 video modules
5 worksheets and exercises
Audio lessons + transcripts
BONUS Public Speaking Checklist
BONUS 'Never have a mental blank again' transcript
100% money back guarantee
Are you ready to become the confident speaker you've always wanted to be?
YES! Register me for the course NOW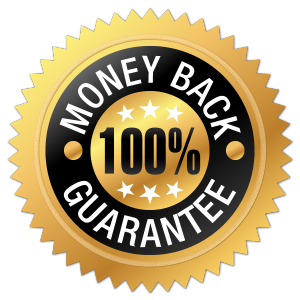 If you're not happy with the product, I offer a 100% money back guarantee for up to 60 days after purchase.
All you have to do is send me an email and I'll send you the refund, no questions asked