The C Method provides public speaking and communication skills training for high performing professionals.
As a manager and leader, your ability to speak up, present with confidence and communicate well is key to career success.
You may be highly skilled, intelligent and work harder than anyone, but if you can't articulate your ideas clearly, engage your team or influence others to take action, it will hold you back from getting the promotions, opportunities, and recognition you deserve.
The good news is: you CAN learn to be more confident and communicate more effectively. And we're here to show you how.
Our resources and programs will help you:
Successfully transition into a new role
Become a confident public speaker
Have more influence within your organisation
Quickly gain more confidence in your leadership capabilities
Improve the performance of your team
Build your professional presence
And take your career and leadership journey to the next level.
About Christina Canters, Director of The C Method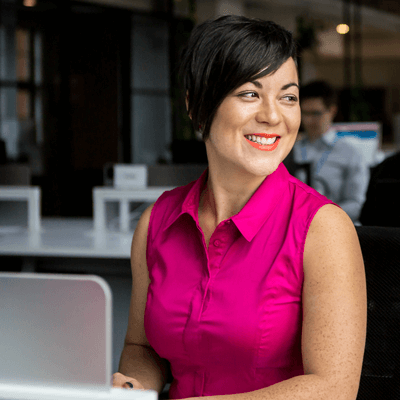 As a former architect, I know how challenging it can be in the corporate world.
It's very competitive, and those who stand out and speak up are more likely to get promoted or presented with new opportunities.
It's no longer enough to simply 'do good work'. If you want to take your career to the next level, you must be able to engage your team, articulate your ideas clearly and present with confidence.
However, during my time as an architect, I saw many of my peers lacked the confidence and the skills to do so. As a result, they were overlooked for new opportunities and didn't receive the recognition they deserved.
I started The C Method for this reason:
I didn't want to see so many intelligent, talented professionals hold themselves back through a lack of self confidence and ability to communicate effectively.
I wanted to provide guidance and communication skills training that was fun, practical and accessible — without being boring or stuffy.
My backstory
I grew up in Melbourne, Australia, with two amazing parents and a beautiful younger sister.
I graduated from the University of Melbourne with a Masters of Architecture. During my time studying, I was first introduced to this concept of 'presenting your work'.
We had to give presentations frequently, and were quickly exposed to the wrath of our tutors, who would often tear down and criticise our design projects — in front of the whole class, no less.
It was after a presentation to a particularly harsh tutor — where I had worked myself into such a frenzy I ran to the bathroom and broke down into uncontrollable sobs — when I knew I had to do something about my public speaking skills.
I enrolled myself in a 'Business and Professional Communications' course, where I first discovered public speaking is a skill you can learn.
I applied my new skills to my design presentations, with much success. No longer was I a trembling mess when I stood up to speak. I could articulate my ideas clearly. And I felt significantly more confident in myself.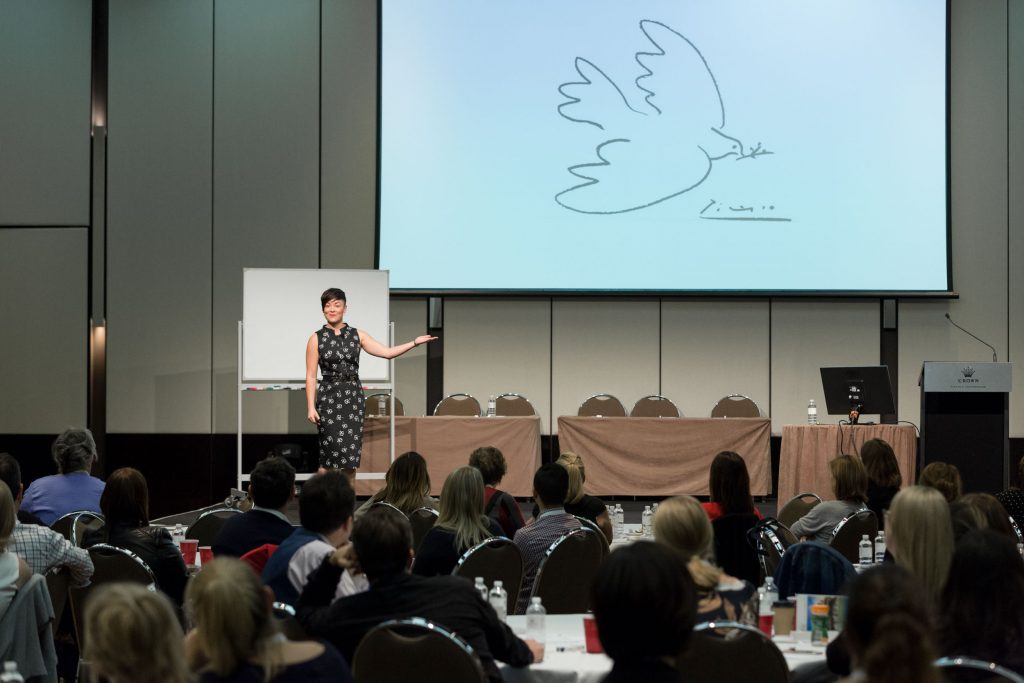 Finding success at work
After graduating, I worked at a large Melbourne-based architecture firm, where I eventually obtained my architect's registration. I remember on one occasion, a colleague asked for a volunteer to present a new idea to the board of directors.
I was amazed when literally everyone went silent. Some people looked to the floor, while others pointed to the person next to them.
I remember thinking: 'What an amazing opportunity! But I'm just a grad…they'd never send me to do the presentation.'
I sat on the idea for a couple of days, then thought 'What the hell, the worst they can say is 'no'.' I approached my colleague and said I'd be happy to do the presentation…that is, of course, if no one else was going to do it.
He gave me a big smile, and said: "Of course! In fact, everyone else will be relieved it's not them!"
How the presentation went isn't important. But what is important is the fact I did it. This led to further speaking opportunities, which enabled me to quickly build my professional presence.
I found myself with wonderful mentors, I worked on exciting projects, my pay increased, I was put forward for new opportunities…and when I eventually resigned, I was offered a very attractive package to convince me to stay.
There is no doubt in my mind if you want to stand out at work and move up in your career, being able to say "yes" to opportunities, speak up, present and engage with your colleagues is critical.
You can do the same
Many of my clients choose to work with me because of my fresh and creative approach to communication skills training. The fact that my background isn't in sales, communications or change management means everything I teach I've experienced for myself on my own journey.
(Click here to see who I've worked with and what some of my clients have to say.)
I'm proof you don't need decades of experience to be a confident, effective speaker. I've learned these skills in a relatively short space of time, and I'm constantly pushing myself out of my comfort zone to continue building upon them.
For example, I did stand up comedy in New York, jumped out of a plane, and went busking (street performing) with my ukulele. All these experiences I documented on the podcast, where you get to hear my fear, my apprehension, my exhilaration and the powerful lessons learned.
I put myself on the line to show I'm not 'naturally' good at this stuff, and that if I can do it, you can do it too!
What does The C Method actually do?
I offer training and support around confidence, public speaking and communication in the following ways:
1. Group workshops — I offer in-person training workshops for teams on the topics of workplace communication, public speaking and confidence-building. Click here to learn more about my workshops.
2. Speaking and MC –  I absolutely love being able to engage with and impact a large audience. If you're looking for a fun, high energy speaker or MC for your next event, let's talk! Click here to learn more about my speaking & MC services. 
3. Coaching Programs — I offer 1:1 coaching for high performing leaders and managers. Coaching is conducted online. Click here to learn more about my coaching programs.
4. The 'Stand Out Get Noticed' Podcast — a weekly show where I share my own stories, lessons and tips, as well as interview expert guests. It's available for free in iTunes, Spotify and Android directories.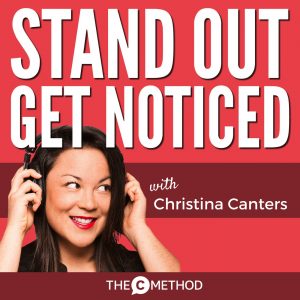 Click here to subscribe in iTunes
Click here to subscribe on your Android device
Click here to subscribe on Spotify
Why do I do this?
I absolutely LOVE doing what I do now. Helping people to fulfil their potential and achieve things they never thought possible is something I find incredibly rewarding.
I love hearing success stories from podcast listeners, like how it has inspired them to build their confidence, go for a promotion, or even start their own business.
I love the feedback I get from audience members who say "Thank you for your presentation, it was the most inspiring thing I'd heard all conference". I love knowing that I've done my bit help someone improve their lives, even if it's just a little bit!
So if you're ready to take the next step in your career, I invite you to join me on this journey.
Thanks for reading, and I wish you every success!
Christina Canters
cc@thecmethod.com