I keep getting asked for podcast recommendations, so here they are!
I originally sent this list to the awesome people in my confidence course, and it was so well received, I'm sharing it here too.
If you don't already listen to podcasts, they are an awesome way to educate, entertain and inspire yourself when you're doing something boring, like driving, walking, or your taxes. So get on it!
But which one to listen to?
There are over 250,000 unique podcasts in iTunes – how on earth do you choose?? And some of the well known ones have HUNDREDS of episodes – even picking where to start can be overwhelming.
To make your podcast life a bit easier, here are a few that I listen to regularly (in no particular order). I've also included a few key episodes that really stand out for me. You may not agree with my taste in podcasts, so to make sure we're on the same page…
Here's what I look for in a podcast:
Audio quality MUST be good. I don't care how good your content is, if I have to struggle to listen to your shitty muffled audio, you're out.
Episodes must under 1 hour. 25-30 minutes is optimal.
Minimal banter/waffle. I don't wanna hear what beer you're drinking right now, or what happened to you on the subway. Just get to the point.
Host is authentic. I can't stand hosts who sound overly scripted or like they're trying too hard.
1. Startup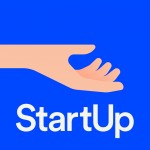 A podcast about what it's REALLY like to start a business. I LOVE the journalistic approach – it's what inspired the format of my stand up comedy and busking episodes. Even the ADVERTISEMENTS are turned into stories.
Produced by Gimlet Media, the company started by Alex Blumberg (best known for his work with This American Life and Planet Money).
You have to listen to either season 1 or 2 from start to finish, so there are no individual episode recommendations here. Click here to listen.
2. Art of Charm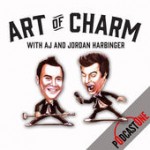 Jordan Harbinger is a great straight talking host. He interviews people about confidence, relationships, networking and other people skills. It's aimed at dudes, but ladies can totally listen too. With over 400 episodes, there's plenty to get your teeth stuck into. Click here to listen.
Recommended episodes:
Episode 392 with Simon Sinek
Episode 308 with Susan Roane
Episode 324 with Judy Robinett
3. The School of Greatness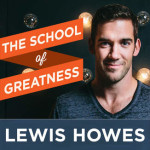 I get so much inspiration from this podcast. Love it. The interview shows can be a bit long (about 60 minutes) but they are generally worth it.
Host Lewis Howes asks great questions and really dives deep into each topic. Click here to listen.
Recommended episodes:
Christopher Lee on Abundance
Shawn Stevenson on Sleep Habits
Sean Stephenson (different guy!) on Leaving People Breathless
4. The Truth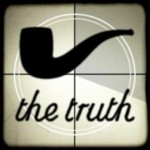 Each episode is a 'movie for your ears', ranging from 7 to 20 minutes long. I've only listened to a few, but each has been incredibly engaging, entertaining and jaw dropping.
Some of them even come with a warning if you are schizophrenic or suffer from epilepsy. I've freaked out a bit when listening when walking down the street in the dark! Not for the faint hearted.
Pick any episode. It will blow your mind.  Click here to listen.
5. Mystery Show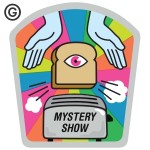 Super cute host Starlee Kine solves everyday mysteries. At first, I thought this was a weird concept. I was like, "Really? You're going to spend 30 minutes talking about investigating how tall Jake Gyllenhaal actually is?" but it grew on me.
Another Gimlet Media podcast, so the production quality is amazing. Great, light entertainment that makes you smile.
6. Starve The Doubts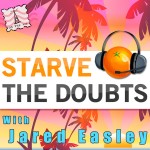 There are a LOT of entrepreneur interview shows out there, but I keep coming back to Jared Easley's. It's fun, it's light, it's inspiring.
Recommended episodes:
How to build a following with Dorie Clark
Become a blogger with Leslie Samuel
This one with me…Christina Canters!
7. The Showrunner Podcast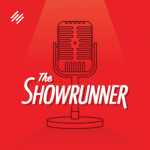 This is a podcast about podcasting, for people who want to start and run an awesome show. I'm a big fan of the hosts, Jerod Morris and Jon Nastor. There is just the right amount of banter, the production quality is perfect and the content is gold.
It's a relatively new show, so picking an episode isn't too overwhelming. They are all recommended 🙂
8. Consulting Fuse
I was obsessed with this podcast when I was living in Chiang Mai and walked everywhere. It stopped in January this year, but if you do any sort of consulting work, it's AMAZING. Hosts Tim and Sam have a refreshing no-bullshit approach, and each episode is under 30 minutes. The episodes about pricing and positioning are particularly good. I've listened to them multiple times.
Recommended episodes:
Episode 25: Creating Strategic Alliances
Episode 8: How to Price Your Consulting
Episode 3: Position Yourself As a Six Figure Consultant
9. Stand Out Get Noticed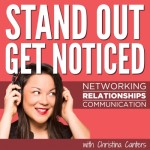 Of COURSE I had to include my own show here 😉 Here are some of my more popular episodes:
My first attempt at stand up comedy
Overcoming perfectionism with Christopher Browning
How to influence others with Chris Helder
Phew! So there you have it. 9 podcast recommendations, just for you 🙂 If you listen to any of them, I'd love to hear what you think! Have a fabulous week, and I'll see you real soon.
Christina x