This podcast content is for members of The C Method Academy only. The C Method Academy is our monthly members-only training and accountability program. Members get access to exclusive podcast content, Masterclass 'mini courses', Live Coaching Calls and our private community platform. If you want to rapidly develop your confidence, communication and leadership skills, I invite you to join us! Click here to learn more and join The Academy
It's the last podcast of 2016!
I'm taking this opportunity to reflect on the year, and to think about what I did well, what I could have done better, and what I've learned that I will take with me into 2017. In this episode, I share (in no particular order) 16 things I learned from my speaking experiences, plus from the super awesome experts I had conversations with on the show. Click the player above to listen, or read on…
1. This podcast has taken off!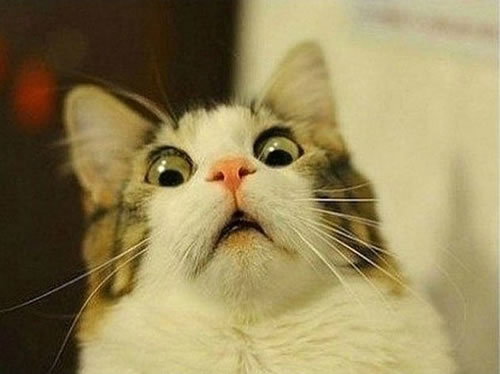 I literally learned this as I checked my podcast stats this morning. Over the last 3 months, this podcast has averaged over 12,000 13,000 downloads per month, with the downloads peaking in October (15,000 downloads). Aww yeaah!
Normally, I'm not too concerned with stats, but learning this was super cool. So thanks to you, dear listener, for your support!
(Haven't subscribed yet? What are you doing?? Click the buttons below to subscribe)
2. The more you practice your speaking, the better you get
I know this seems like an obvious one, but after spending a month in the Philippines with Rotary International on a non-stop speaking trip, this lesson was heavily reiterated. When I came back, I felt like I could tackle any speaking gig thrown at me.
3. Be prepared for absolutely ANYTHING when you speak
You haven't experienced Q&A at the end of your presentation until you've been asked to sing — solo. This happened on multiple occasions in the Philippines. It taught me to expect the unexpected, and to think quickly on the spot!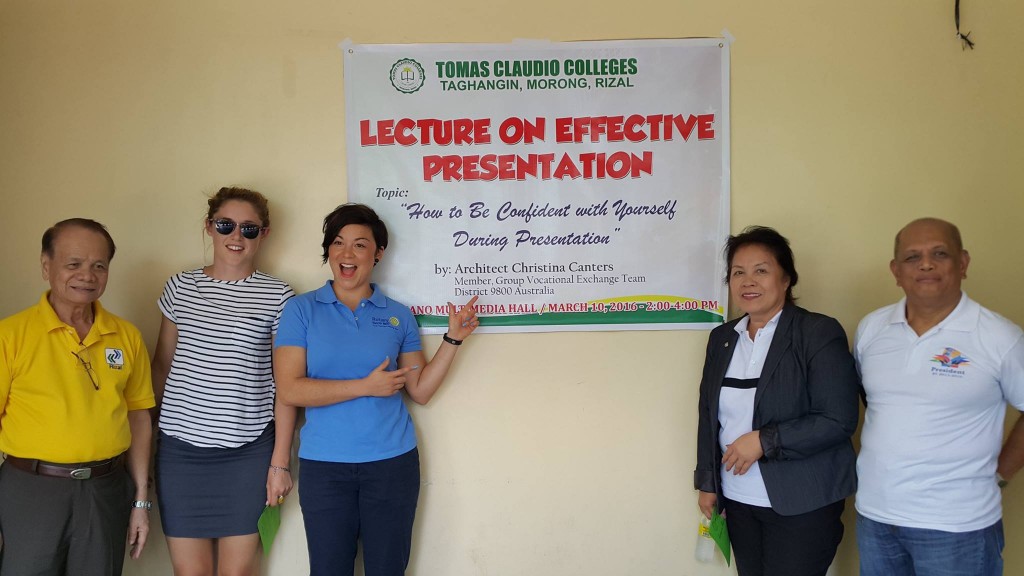 4. Speaking begets more speaking
The awesome thing about public speaking is that one of the best ways to get more gigs is to DO more gigs. Every time I spoke, I got another speaking gig, or someone would approach me for coaching. So if speaking is something you want to do more of, take every opportunity to speak!
5. Be hyper aware of cultural differences when speaking to a foreign audience
I go into more detail in the episode '7 Tips For Speaking To An International Audience.' Click here to listen to the episode.
6. You never know what opportunities come out of a networking event
I estimate 90% of my work comes from word of mouth, referrals, and connections I've made at networking events. So stop procrastinating, get out there, and start talking to people! If you feel nervous about meeting new people or you suck at explaining what you 'do', join my free Small Talk Made Simple class. You'll be exuding confidence and charisma in no time!
7. The Profit First system
My friend and kick ass coach Willo O'Brien told me about this excellent book by Mike Michalowicz, and it's changed the way I run my finances. The concept is you set aside a profit and pay yourself first, and what's leftover is what you spend on expenses, rather than spending everything and taking what's leftover as profit. Definitely worth checking out.
8. The reason why we freeze up mentally when we're nervous 
I learned this in a recent interview with corporate communication trainer Abe Warwick. You know how animals physically 'freeze' when they feel scared or nervous? We humans are the same. Unfortunately, when our bodies are tense, it also tenses up our brain which prevents us from thinking freely and creatively.
So, if you forget your words when public speaking, it pays to relax your body beforehand. Click here to listen to the episode.
9. Inexperience can be an advantage
I spoke in a club Toastmasters competition earlier this year, and I made it through to the 'Area' level. At the comp, I saw I was up against a fellow who had been in Toastmasters for decades, and who had been Area director at one point. My heart sank — for a moment I thought: 'This guy is so experienced, how on earth am I going to beat him?' But then I realised there was no point worrying about it, and I did my speech as normal. And…I won!
Sometimes, being less experienced can be an advantage, as you're more likely to try harder or be more creative. I'm through to the District level — I'll keep you posted!
10. Launching a product is a lot of work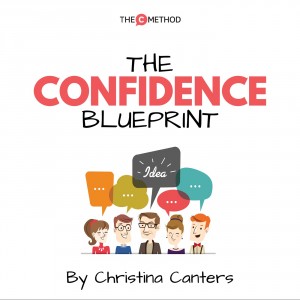 Well, I guess I already knew this one, which is probably why it took me so long to actually launch my book and audio bundle, The Confidence Blueprint.
And it wasn't even a full-blown launch; it was a simple soft launch to my podcast listeners and subscribers! Grrr. But I had been threatening all year to launch it, and this month I finally did it. Yay!
Interested in being more confident and effective when networking, connecting with others and explaining what you 'do'? Click here to grab The Confidence Blueprint ebook + audio bundle for 50% off. Yep, it's 50% for the next couple of weeks, so jump on it!
11. I love emceeing!
Sometimes you don't realise you really enjoy something until you do it. After emceeing Run The World, the annual League of Extraordinary Women conference, I was inspired to do a whole podcast episode on how to emcee, facilitate and moderate. Click here to listen to the episode.
12. Video marketing works
I finally made a short intro video for The C Method home page, and published it on Facebook. Within 24 hours, it has been seen over 2000 times (which is a lot for me). Boom! 2017 will be a year of video for me, with a new YouTube show launching. Stay tuned.
13. To be more effective when communicating with others, you must understand their different personality types
I did 4 entire podcast episodes based around personality styles. Click here to listen to the episodes.
14. I need to be more organised with this podcast
It's not easy doing a weekly show. You bust your guts to get an episode out, breath a sigh of relief…and then you gotta start working on the next one. I try my best to get each episode out by Wednesday morning (Melbourne time), but sometimes it just doesn't happen. Next year I want to be more organised, so I've brought on editor Michael who will be helping out with the production. Yay!
15. My podcasting skills are highly valued
I've been podcasting for over 3 years now. Recently, I've had people approach me to help them set up their own podcast, which has led me to starting a podcast setup business with my partner Aaron. Website hasn't launched yet, but I'll keep you posted.
16. Before you can connect with others, you must connect with YOURSELF
This was an awesome lesson I learned from the lovely Nathalie Brewer in Episode 56. Click here to listen to the episode. 
Thanks for reading this 2016 round-up post! It's been an excellent year, and I thank you so much for your support, your listens, your downloads, your purchases, your likes, comments and hi-fives. You rock! Here's to a rockin' 2017. CC