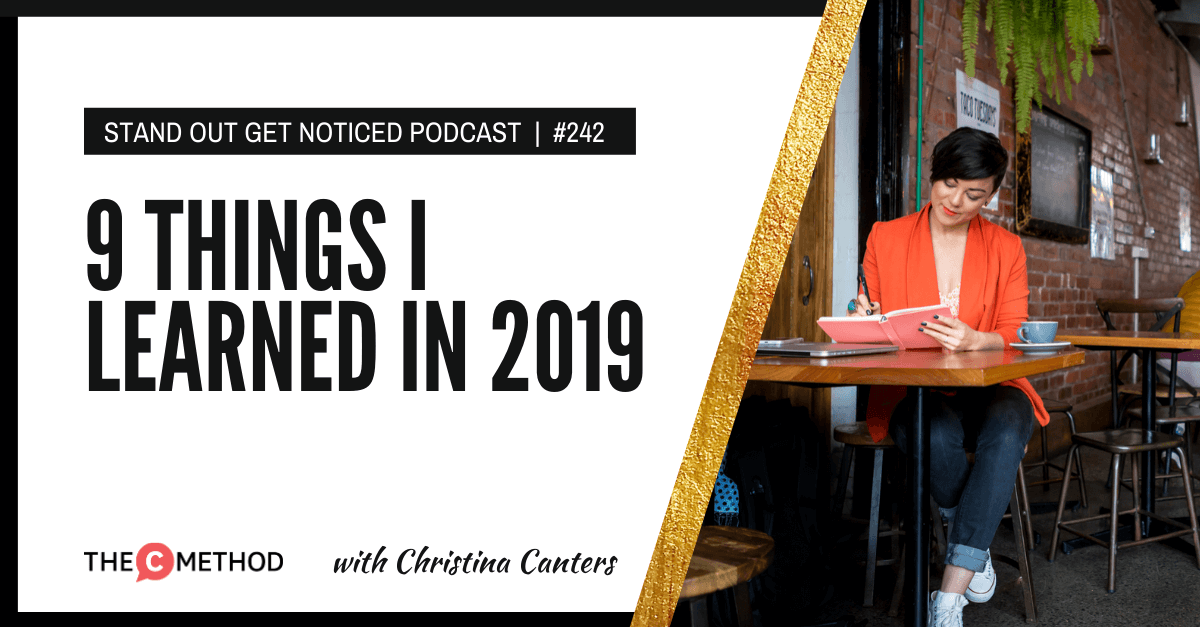 I've been getting very reflective recently.
I released the December Masterclass for The C Method Academy, which is all about celebrating our wins and reflecting on the year.
So in this episode, I'm sharing 9 lessons from 2019.
Have you done a yearly reflection?
If not, I encourage you to think about your own wins and lessons from 2019.
In the Academy, we encourage our members to post their wins throughout the year, no matter how big or small, in the community forum.
Why? Because it's important to celebrate our accomplishments!
We are often so fast paced, when we achieve something, we move on so quickly without taking the time to savour and appreciate it.
Here's why it's important to celebrate your wins:
It builds your self worth and confidence, as it's a reminder that you CAN do things, and that you ARE good enough.
You feel a sense of accomplishment and fulfilment
It builds your self love and softens your perfectionism
Other people aren't going to celebrate your wins for you!
So if there is ONE thing you do after listening to this podcast, it's to write down at LEAST 10 wins you've had for the year, no matter how big or small.
And even better, share them with someone!
This the last official episode of Stand Out Get Noticed for 2019! Today is also the last day I'm officially allowed to speak before I go on Vipassana – a 10 day silent meditation retreat.
Yes, I know. 10 days of no talking, no reading, no music, no phone, no writing, no communicating with others, no coffee…there are elements there that sound like heaven and others that sound like hell.
I will absolutely share my experience in the new year, once I have come back to reality. Have a fabulous Christmas and New Year!