This podcast content is for members of The C Method Academy only. The C Method Academy is our monthly members-only training and accountability program. Members get access to exclusive podcast content, Masterclass 'mini courses', Live Coaching Calls and our private community platform. If you want to rapidly develop your confidence, communication and leadership skills, I invite you to join us! Click here to learn more and join The Academy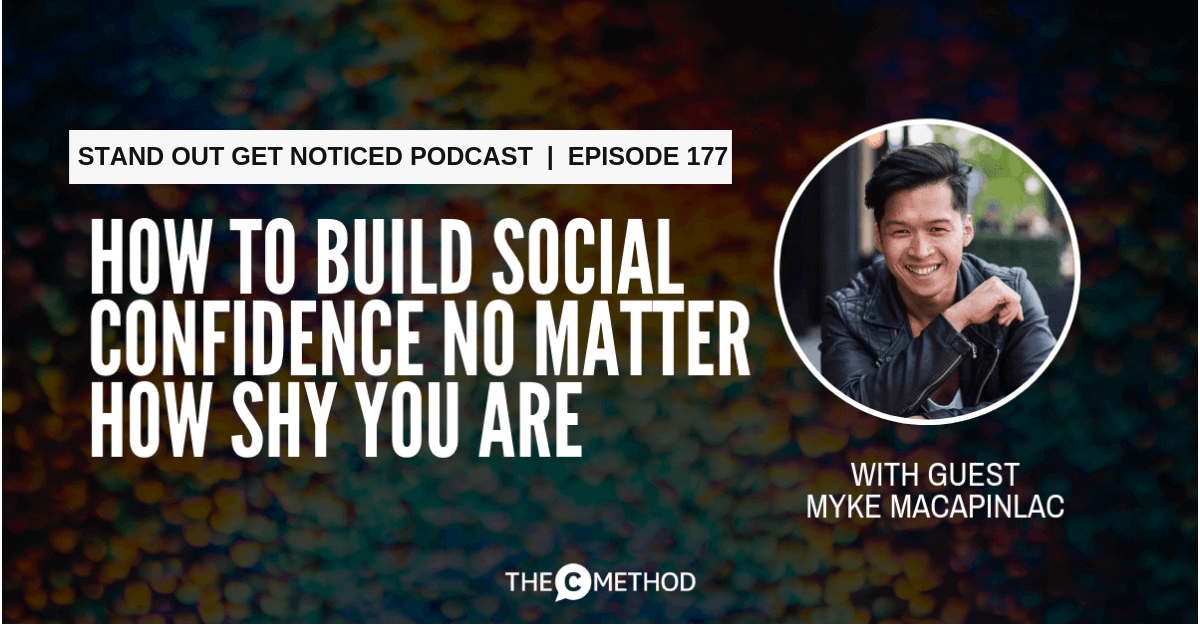 Do you identify as a shy person? Do you get nervous in social situations? Or maybe you have a debilitating fear of being rejected or people not liking you?
My guest this week has experienced all of these, to the point where he was feeling incredibly lonely and depressed. Myke Macapinlac is originally from the Philippines, grew up in Saudi Arabia, and moved to Canada. As a shy socially awkward guy in a new country, he knew he had to make a change if he wanted to live a happy, fulfilled life.
He now runs a successful business, Social Confidence Mastery, helping shy tech guys to develop social confidence so they can succeed in their personal, romantic, and professional lives. He also runs an awesome podcast (on which I have been a guest too!)
In this episode, Myke shares his story and what you can do to develop your confidence in social situations, whether it's at networking events, social events, or asking someone out on a date. We talk about how to overcome your fear of rejection, as well as how to care less about what others think of you. I really enjoyed this conversation with Myke, and I'm sure you will get a lot out of it too!
Links mentioned in the episode: