This podcast content is for members of The C Method Academy only. The C Method Academy is our monthly members-only training and accountability program. Members get access to exclusive podcast content, Masterclass 'mini courses', Live Coaching Calls and our private community platform. If you want to rapidly develop your confidence, communication and leadership skills, I invite you to join us! Click here to learn more and join The Academy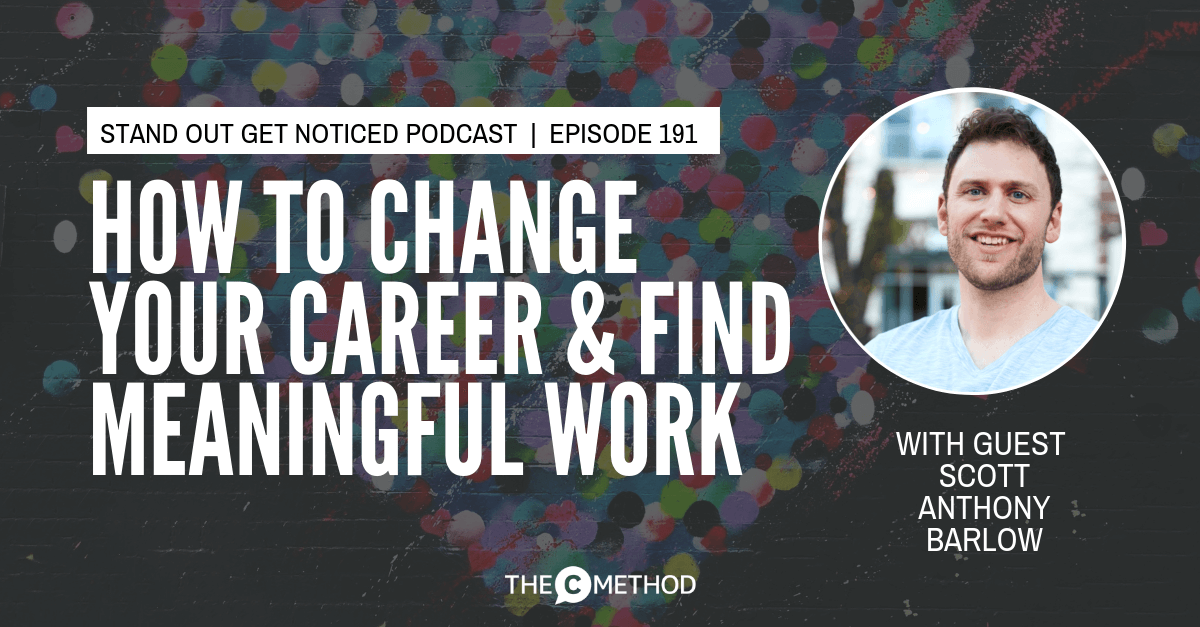 Are you feeling dissatisfied with your career?
You've worked hard, you've climbed the career ladder, you're making good money, yet there's a little voice in your head asking: "Is this all there is?" And maybe you've considered a career transition, but are feeling overwhelmed and unsure about which direction to move in.
You're not alone. MANY hard working professionals are going through the same thing! And this is exactly what I experienced back in 2014 when I transitioned out of my career in architecture to pursue more meaningful work for myself.
So if you're ready to start exploring new career options but you're feeling nervous and overwhelmed about making the leap, this week's podcast is for you. I am very excited to introduce you to my special guest Scott Anthony Barlow, Career Happiness Expert and the founder of Happen To Your Career.
He's been featured on CNBC, Yahoo, CareerBuilder, Fast Company and Huffington Post and various Colleges and Universities as a top expert on Career Happiness. Oh, and he's also the host of the hugely popular Happen To Your Career Podcast.
His company Happen to Your Career combines the latest research about human happiness and career change to help thousands of high performing professionals identify and change to well paying, meaningful careers they are absolutely enamoured with.
In this conversation, Scott and I discuss how to discover what career is right for you, and how to start exploring different career options without quitting your full time job. He also answers the question: Is it possible to shift careers without taking a pay cut and starting all over again?
Mentioned in the episode: