This podcast content is for members of The C Method Academy only. The C Method Academy is our monthly members-only training and accountability program. Members get access to exclusive podcast content, Masterclass 'mini courses', Live Coaching Calls and our private community platform. If you want to rapidly develop your confidence, communication and leadership skills, I invite you to join us! Click here to learn more and join The Academy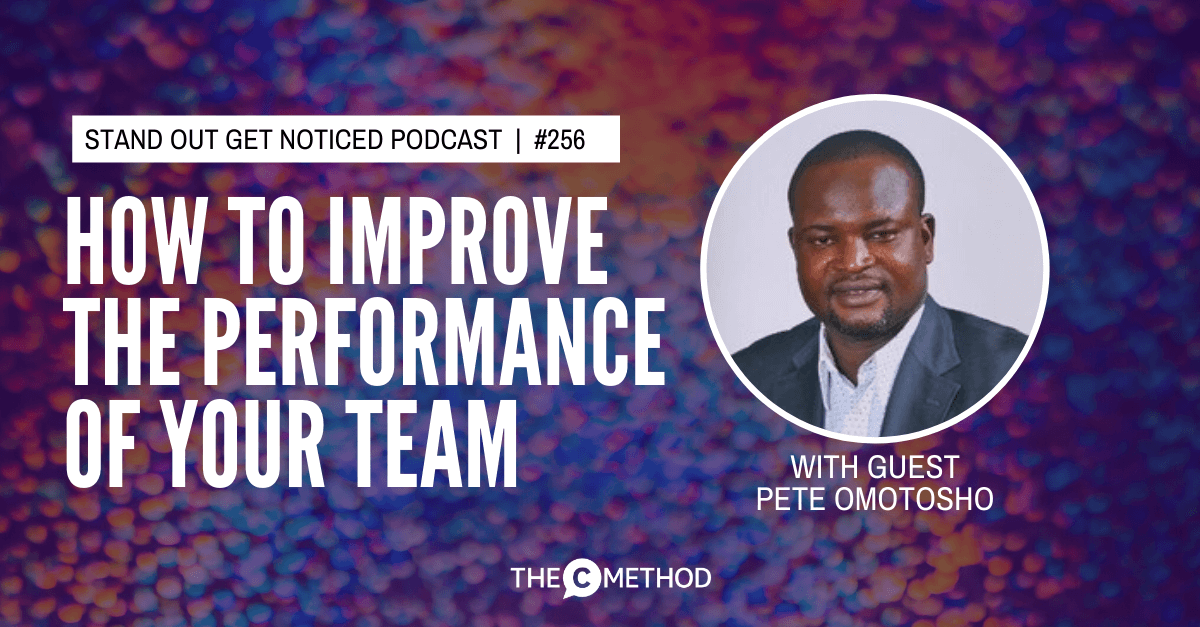 It's never been a more important time to step up as a leader. We're dealing with chaos and uncertainty, whilst trying to stay productive and motivated.
And as a leader or manager, it's part of your role to help your team be engaged, productive and perform well.
But it's certainly not easy!
So this week, I am really excited to introduce you to my special guest, experienced Agile Coach, trainer and consultant Pete Omotosho.
Pete and I connected on LinkedIn, and met at a Melbourne Project Management Event I was speaking at.
He has over 18 years of international experience in Telecommunications, Information Technology, Financial Services, Educational, Government, Electronics and Manufacturing sectors.
He is passionate about helping organisations create transformation through the Agile methodology – in particular, working with people in Agile teams to help them bring their best self to work, embrace Agile processes, and to achieve excellent results.
We sat down together (before Stage 4 COVID restrictions, of course!), where I asked Pete to share his experience and insights on:
What is 'engagement'?
How can you tell if your team is engaged or disengaged?
What do most managers get wrong when it comes to engaging teams
How do we get the most from our teams?
What motivates teams to do well
How to best reward your team
How to create self organising teams
I learned a lot in this conversation, and I am confident you will too!
Click here to connect with Pete on LinkedIn.