This podcast content is for members of The C Method Academy only. The C Method Academy is our monthly members-only training and accountability program. Members get access to exclusive podcast content, Masterclass 'mini courses', Live Coaching Calls and our private community platform. If you want to rapidly develop your confidence, communication and leadership skills, I invite you to join us! Click here to learn more and join The Academy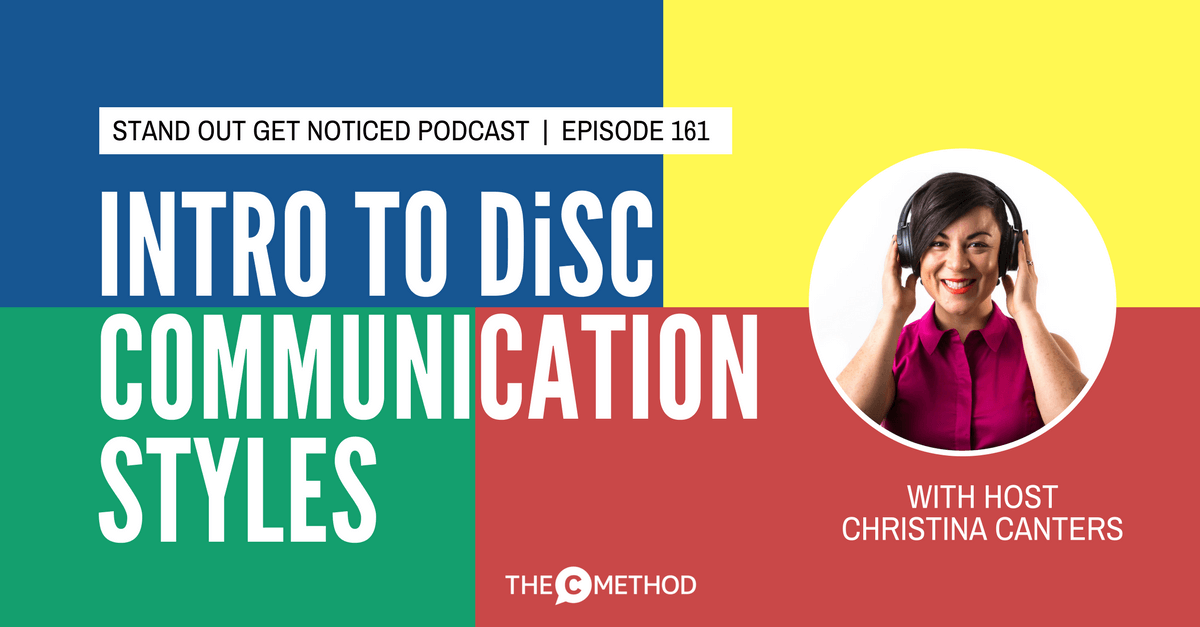 Have you ever wondered why you get along well with some people, and with others you just can't seem to 'click'?
Often times, we blame it on ourselves or the other person. We may think they're rude, weird or frustrating, or that there's something terribly wrong with us.
But really, it's not about WHO we are as people…it's often to do with the way we communicate. Everyone has a different way of communicating, and if we can learn to identify and understand HOW to communicate with each, you'll be able to have better working relationships with others, you'll get along better, you'll resolve issues quicker, and be more productive as well.
The DiSC framework (or DiSC Profile, DiSC Personality Assessment) is a very useful tool for helping us to identify and understand different communication styles. In this episode, I give an introduction to the DiSC framework and how you can use it to improve your relationships with your team, clients and other stakeholders.
If you're a long time listener and this topic sounds a bit familiar, you're not going crazy! This is a review episode of the 'Personality Styles' podcasts I recorded in episodes 62 to 65. I've chosen to review this topic to focus on DiSC as this is the framework I now teach in my workshops and coaching programs.
If you want to improve the communication of your team and increase engagement with your stakeholders, connect with me to discuss how my in-depth and interactive 'Working Well With Others' training session could benefit your organisation!
For more DiSC resources: