This podcast content is for members of The C Method Academy only. The C Method Academy is our monthly members-only training and accountability program. Members get access to exclusive podcast content, Masterclass 'mini courses', Live Coaching Calls and our private community platform. If you want to rapidly develop your confidence, communication and leadership skills, I invite you to join us! Click here to learn more and join The Academy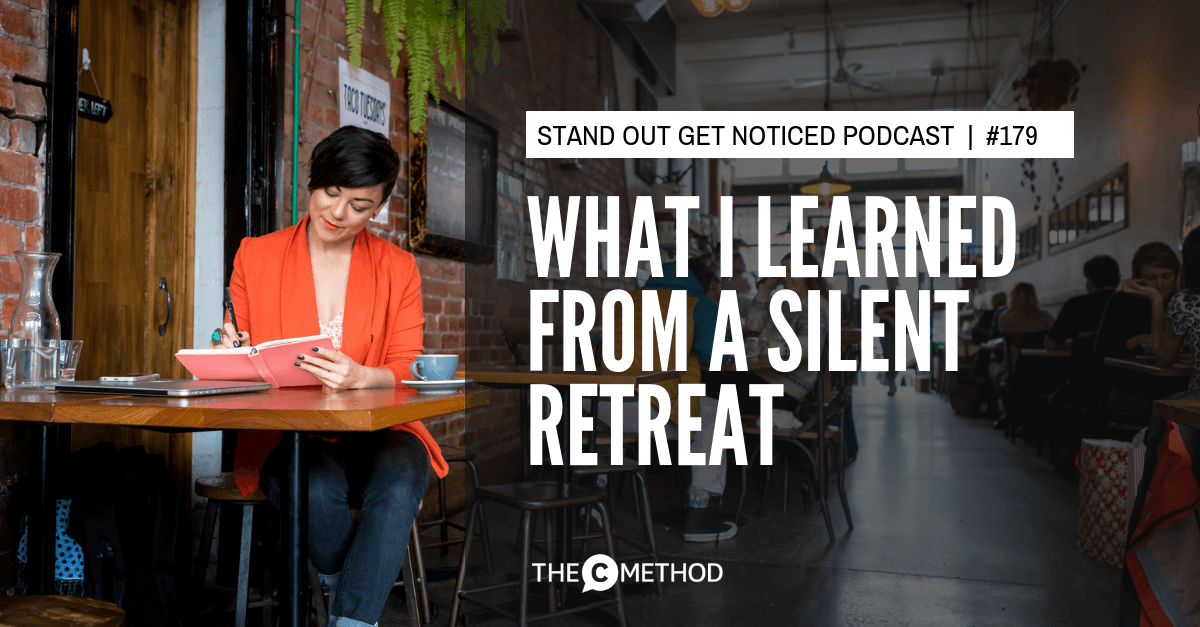 If I were to challenge you to not speak for a full weekend, how would you respond? What feelings does the thought of being silent conjure up for you? Anxiety? Dread? Longing?
I recently went on a weekend silent retreat at the Kadampa Meditation Centre in Monbulk, 90 minutes from Melbourne, where we weren't allowed to talk, communicate or look at our phones. NO communication!
In this episode, I share some of the insights I gained from my time there, and how these insights and lessons can help all of us to be more effective when speaking in public, having conversations and general interactions with others.
Yes – as it turns out, NOT communicating can help us to become better at communicating 🙂
Thanks to my dear friend Shannyn Merlo from Inspired Outcomes business coaching for joining me on the retreat and offering her insights on the podcast!