This podcast content is for members of The C Method Academy only. The C Method Academy is our monthly members-only training and accountability program. Members get access to exclusive podcast content, Masterclass 'mini courses', Live Coaching Calls and our private community platform. If you want to rapidly develop your confidence, communication and leadership skills, I invite you to join us! Click here to learn more and join The Academy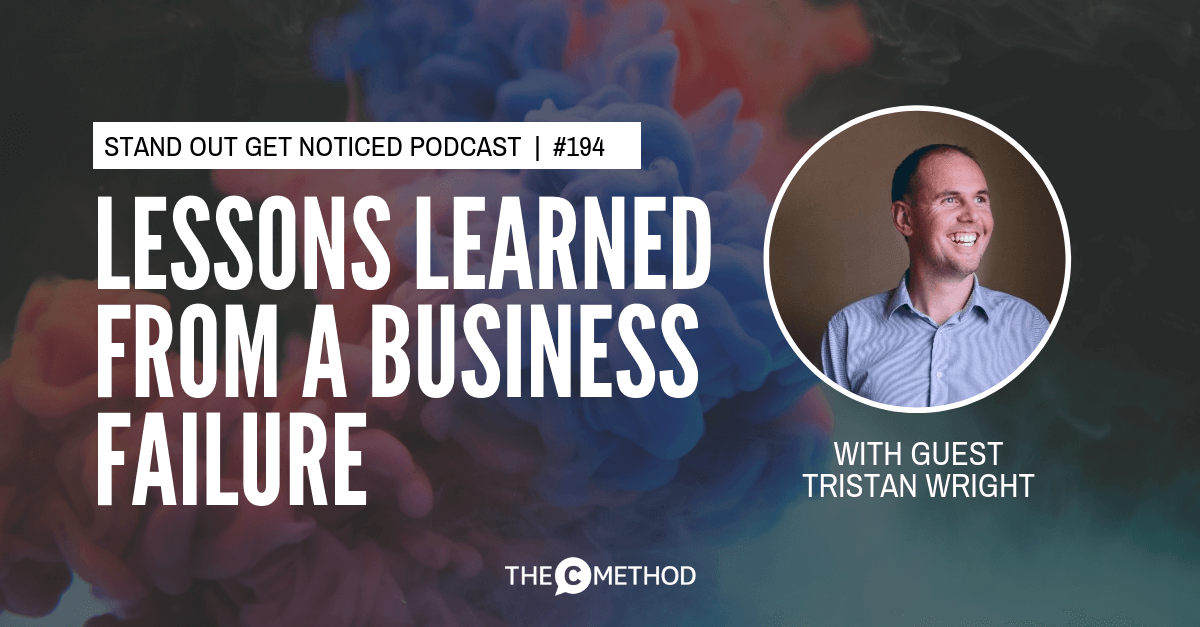 Something I've learned in life is to embrace the struggle. Life isn't meant to be all sunshine and rainbows – it's in the discomfort, the challenges, and the failures where we often learn the most powerful lessons.
And that is what this episode is all about, and I'm excited to introduce you to my guest, Tristan Wright from Evolve To Grow.
Tristan is a business strategist, coach and 'Business Sherpa' (he explains what that means on the podcast).
Tristan's story is unique in that he has experienced what many people fear: he started his own business, built it up to 7 figures, became extremely successful, and then…lost everything and went into huge amounts of debt.
Many would call this an epic business failure.
But, Tristan managed to pull himself out of the mess and sell the business. He learned a number of powerful lessons and developed critical business skills throughout this journey, which led him to starting Evolve to Grow, where he helps small business owners to grow their own profitable businesses whilst living a life they love.
In this episode, Tristan shares his story and the key lessons he learned from his failings. We also talk about why it's important to be vulnerable and bring your human side to work. Whether you're a business owner or a corporate leader, this episode will be relevant for you.
Connect with Tristan: