This podcast content is for members of The C Method Academy only. The C Method Academy is our monthly members-only training and accountability program. Members get access to exclusive podcast content, Masterclass 'mini courses', Live Coaching Calls and our private community platform. If you want to rapidly develop your confidence, communication and leadership skills, I invite you to join us! Click here to learn more and join The Academy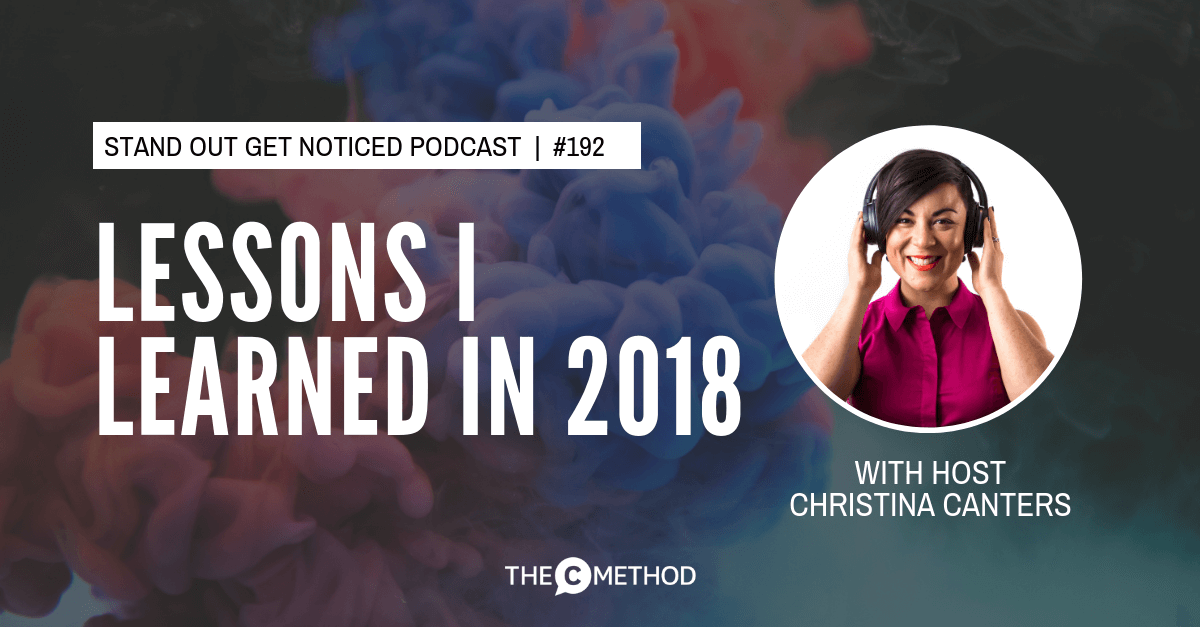 It's the last podcast for the year!
Today I want to share with you some of the lessons I've learned in 2018, as well as how you can review YOUR year to set you up for a super charged start to 2019.
Firstly, why is it important to do a yearly review?
It provides the space for us to reflect on our wins and achievements, which helps us feel a sense of accomplishment. Otherwise, we continue to push forward without stopping, making us to feel like we haven't achieved anything significant. So, take the time to acknowledge and celebrate your wins!
Reflecting on what we've learned carries us forward to do things better next year. You want to make 2019 even better than 2018? You've got to learn from your mistakes and look at ways you can continue to learn, improve and grow.
It sets us up for more success! Reflecting your year will help you set bigger goals for the next year.
3 'Yearly Review' questions to ask (thanks to Marie Forleo):
What did I do, create or achieve that I am proud of?
What mistakes did I make? What lessons did I learn that I can leverage?
What am I willing to let go of? What is hanging around – a project, goal, commitment etc that doesn't align with me right now? What stories do I need to let go of? What is holding me back?
In this episode, I share my answers to all 3 questions. I invite you to come on over to our Facebook group and share some of your answers with the community!