This podcast content is for members of The C Method Academy only. The C Method Academy is our monthly members-only training and accountability program. Members get access to exclusive podcast content, Masterclass 'mini courses', Live Coaching Calls and our private community platform. If you want to rapidly develop your confidence, communication and leadership skills, I invite you to join us! Click here to learn more and join The Academy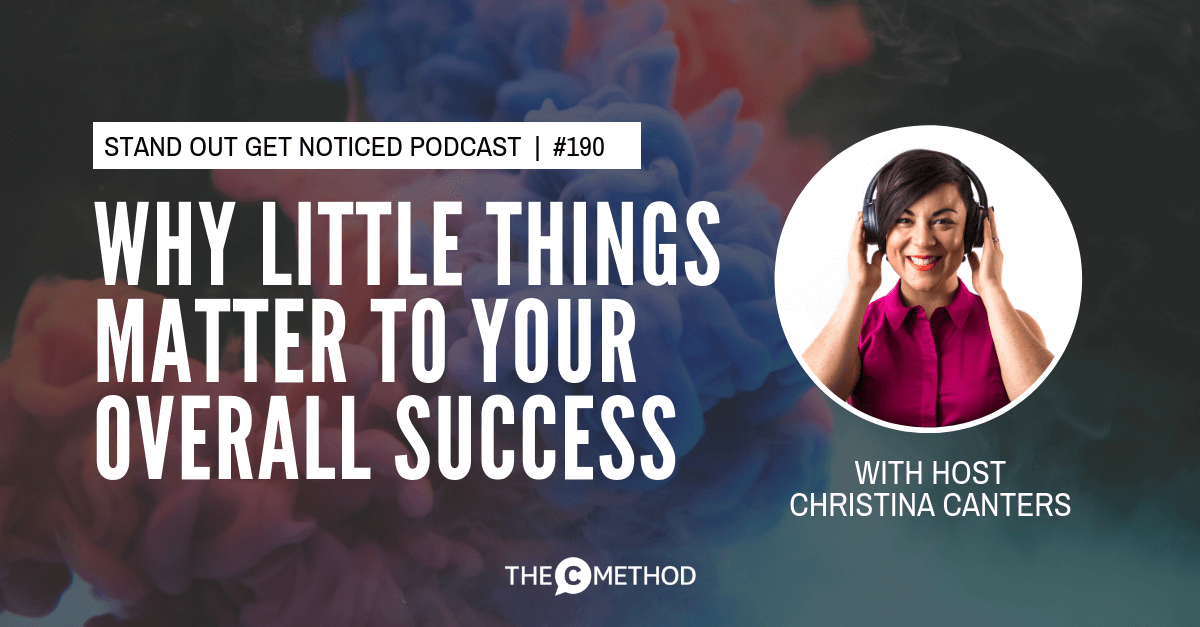 Think about something significant you've achieved in your life.
Maybe you've reached a very senior level at work, written a thesis or obtained a high level qualification. Maybe you're a skilled musician, you've reached your goal weight, you've raised young children or been married for 20 years plus.
And think about: what was it that contributed to that success? Was it one big thing? Was it one epic writing session, or one extremely healthy meal, or one brilliant conversation? Or was it a number of many many small actions and achievements, that when actioned over time, led to something of true significance?
In my experience, it is ALWAYS the latter. This is what is called The Compound Effect, defined by Darren Hardy in his book as:
The principle of reaping huge rewards from a series of small, seemingly insignificant choices and actions. Our present reality is an outcome of the little, seemingly innocuous decisions that have added up to your current bank balance, waist line, business success, relationship status, etc.
Today we're exploring WHY taking small, consistent action every day helps to achieve ANY goal or a significant end result, and how you can do it.
Mentioned in the episode: