This podcast content is for members of The C Method Academy only. The C Method Academy is our monthly members-only training and accountability program. Members get access to exclusive podcast content, Masterclass 'mini courses', Live Coaching Calls and our private community platform. If you want to rapidly develop your confidence, communication and leadership skills, I invite you to join us! Click here to learn more and join The Academy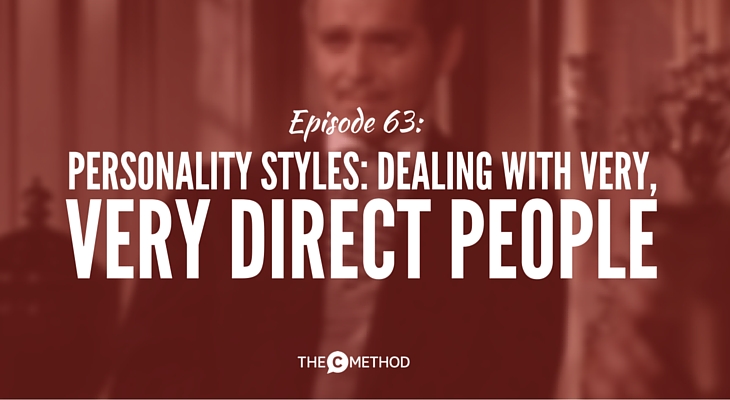 This is the Part II of the podcast series on communicating with different personality styles.
In last week's episode, training and development expert Ralph Muir-Morris and I gave you an introduction to the topic, including what the different styles are, how to spot them and why it's important to communicate with each one.
This week's episode is about how to work with 'The Director' personality style, also known as the 'eagle', the 'controller' or the 'red' personality style.
What does a 'Director' look like?
Work is work, home life is home life – most likely won't have pictures of their family on their desk. The desk is minimal with only the necessary items
Intense eye contact, may not be very smiley
Direct, fast stride
Asks questions very directly. Doesn't beat around the bush or use fluffy language
Focuses on tasks and results, rather than relationships
Doesn't make a lot of small talk
They'll tell you what they think, and may not have much tact
Their emails and text messages are short and to the point
Things you need to know about them:
They get bored easily if they don't see the point to something
Results are more important that rapport
Listen to the episode to find out:
How to win over The Director when presenting to them – to get them on board with your ideas
How to approach them to ask a question or make a request – so you can get what you want
How to answer questions from them – to keep them happy