This podcast content is for members of The C Method Academy only. The C Method Academy is our monthly members-only training and accountability program. Members get access to exclusive podcast content, Masterclass 'mini courses', Live Coaching Calls and our private community platform. If you want to rapidly develop your confidence, communication and leadership skills, I invite you to join us! Click here to learn more and join The Academy
The C Method Academy is launching in October 2019! Get on the waitlist and be first to be notified and receive early bird membership discounts. Click here for more information and to join the waitlist.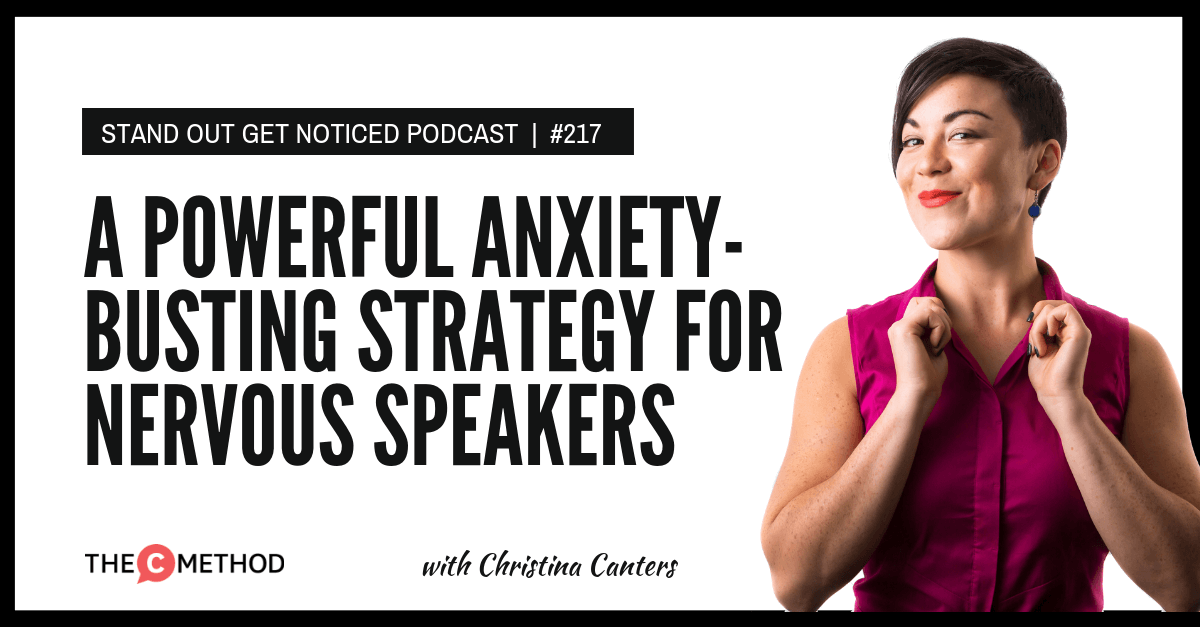 Having compassion for your audience members is one of the most powerful ways you can reduce your nerves and anxiety when public speaking
This podcast was inspired by a coaching session I had with a client yesterday. He told me: "When I stand up in front of an audience, I don't see individual people. I see the audience as a single, faceless mass, and it makes me feel really anxious."
Have you ever felt this way? If so, know you're not alone!
In this episode, I take you through the step-by-step process I went through with my client to help him see the audience as 'humans'. You will learn: why it's important to see your audience as human, how to identify your audience members, humanize them, and generate compassion for them, as well as how to implement the technique when you're speaking.
Related podcasts: