This podcast content is for members of The C Method Academy only. The C Method Academy is our monthly members-only training and accountability program. Members get access to exclusive podcast content, Masterclass 'mini courses', Live Coaching Calls and our private community platform. If you want to rapidly develop your confidence, communication and leadership skills, I invite you to join us! Click here to learn more and join The Academy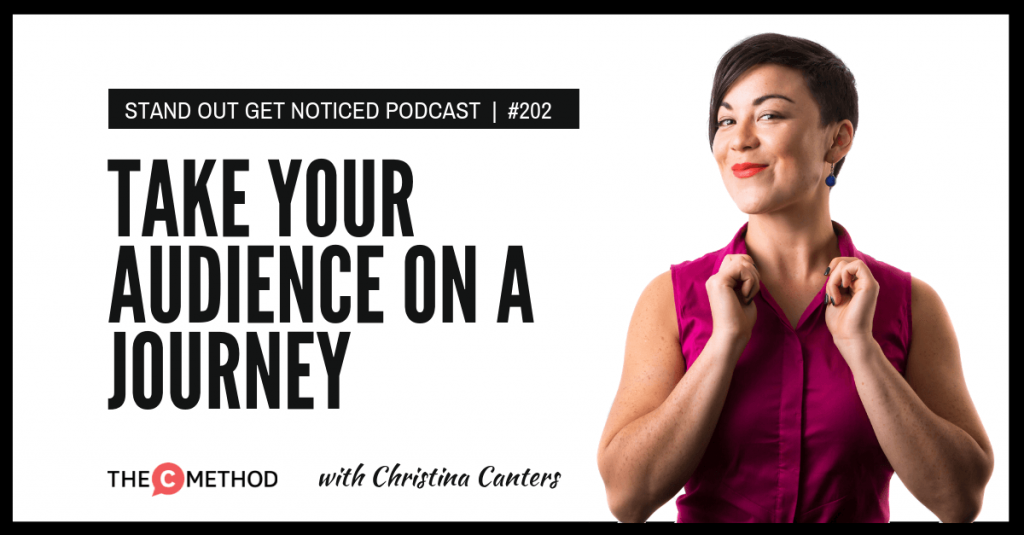 This week, we're journeying back to Episode 2 of my very first podcast to give you a taste of where I was at at the beginning of MY podcast journey. And keeping with the 'audience' theme from last week, this episode is all about how to take your audience on a 'journey' when you speak.
It's like you're the tour guide and your audience is the group coming along for the ride. Just like a good tour guide, you need to create a memorable and comfortable experience.
4 Ways To Become A Kick-Ass Tour Guide
Know where you're going
It's important that YOU know where you're going and how you're going to get there, otherwise your audience is going to get lost with you. What's the end result? What has your audience got to look forward to?
Know your timing
Are we there yet? Are we there yet? is the silent chant you want to avoid. Give a clear time indication so your audience knows how long they have to focus for. 
Don't leave your audience stranded
Use clear signposting so your audience can gauge where you're at. How many things are you discussing today? What point in your presentation are you up to?
Add surprises to your journey
Go on, make it a bit fun. But the intention here is to surprise and delight, rather than shock and terrify.