This podcast content is for members of The C Method Academy only. The C Method Academy is our monthly members-only training and accountability program. Members get access to exclusive podcast content, Masterclass 'mini courses', Live Coaching Calls and our private community platform. If you want to rapidly develop your confidence, communication and leadership skills, I invite you to join us! Click here to learn more and join The Academy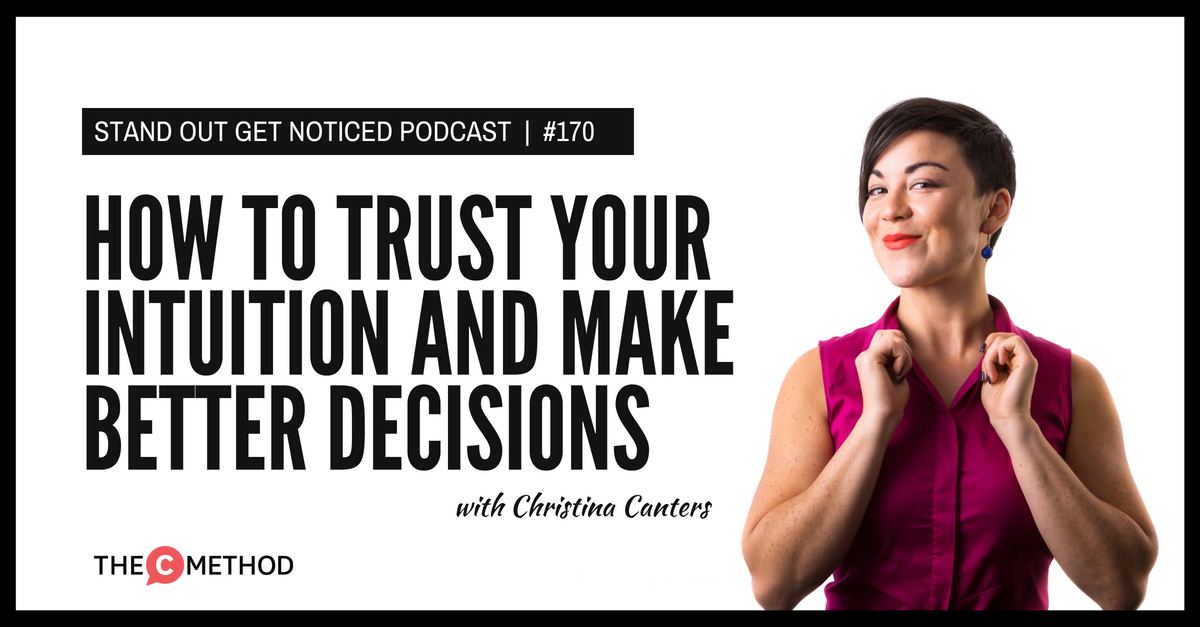 Five years ago, I ended a 7-year relationship. It was, without a doubt, one of the hardest things I've ever done.
During those difficult conversations, I had two things going on inside me. Firstly, my rational mind kept trying to justify why I should stay in the relationship:
"Listen to him! He says he can change!"
"What if you're making a huge mistake?"
"What a waste of all those years together!"
But I also had something else – a quieter yet firm feeling in my gut, telling me that leaving the relationship was absolutely the right decision.
I chose to listen to my gut. And immediately I felt a huge feeling of relief. And I just knew I have made the right choice.
That experience taught me one of the most important lessons of my adult life: that I can trust myself with the big decisions, as long as I listen to my intuition.
This ability to tap into and trust my intuition later on led me to quitting my corporate job in architecture to start my own business, even though my career was taking off. It also led me to stopping my first podcast after 9 months, starting this one, and changing my entire brand and business model.
I personally have experienced how powerful it can be to trust your intuition. Not only does it build your confidence in your decision making and yourself, it enables you to make better, happier decisions.
I am sure you've had times where you've had a 'bad feeling' or a 'good feeling' about something, despite what others around you are saying, and despite 'all the evidence' and rational reasoning. Sometimes, intuition is all you need to make the best choice for you.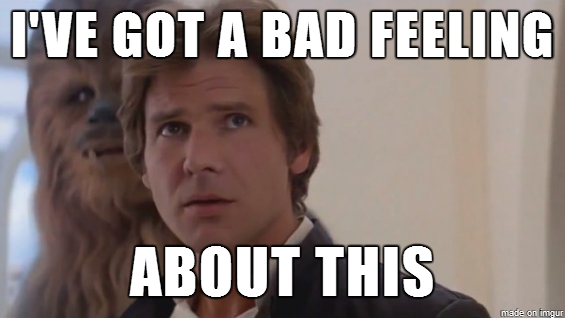 And this absolutely applies to your work and career. Honing the skill of intuition and building confidence in your decision making will help you:
Decide what important task you should work on
Know when to speak up and when not to
Know what to say in difficult conversation
Write a succinct and effective presentation
Read the room when delivering a speech or presentation
Decide whether or not to go for an opportunity
Know if your job is right for you, and what your next career step should be
So if you want to be at peace with your choices, gain more clarity on your career and life goals, and be more confident in your judgement and yourself, then be sure to listen to the podcast!
Mentioned in the episode: