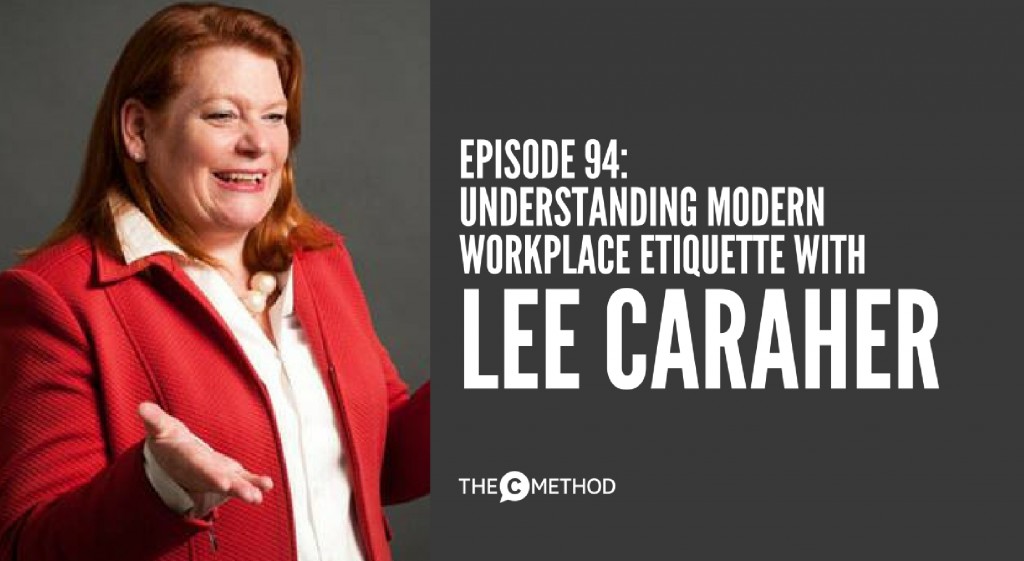 Have you ever thought about what your manners say about you?
On the podcast this week, Lee Caraher show us how EVERYTHING about us speaks (nope, it's not just what you say), and what you can do to maximise your productivity, happiness and success at work.
Lee is the CEO of Double Forte, a PR, Marketing and Digital Communications company. She is an expert at creating positive, thriving environments in the workplace, and has a reputation for building productive teams and having fun along the way.
She is super passionate about helping others communicate more effectively, so much so that she wrote a book: Millennials & Management, and also created a box of handy cue cards, called Everything Speaks: A Guide to Manners That Matter in the Workplace.
In this conversation we talk about:
How EVERYTHING about you speaks — what you say, how you say it, how you hold yourself, how you present yourself, your actions — everything!Modern workplace etiquette, and how it can make the difference between advancing your career and getting fired!
What modern workplace etiquette looks like, and common mistakes people make
The difference between being polite and respectful
Common communication mistakes people make at work, and how you can fix them
How to give clear feedback that gets results
Her communication desktop guide, EverythingSpeaks
Plus much more!
Connect with Lee: