This podcast content is for members of The C Method Academy only. The C Method Academy is our monthly members-only training and accountability program. Members get access to exclusive podcast content, Masterclass 'mini courses', Live Coaching Calls and our private community platform. If you want to rapidly develop your confidence, communication and leadership skills, I invite you to join us! Click here to learn more and join The Academy
Want to promote yourself and your work in a way that feels good? Join the FREE 10-day Small Talk Made Simple class and start communicating with more impact and confidence. Click here to join the class!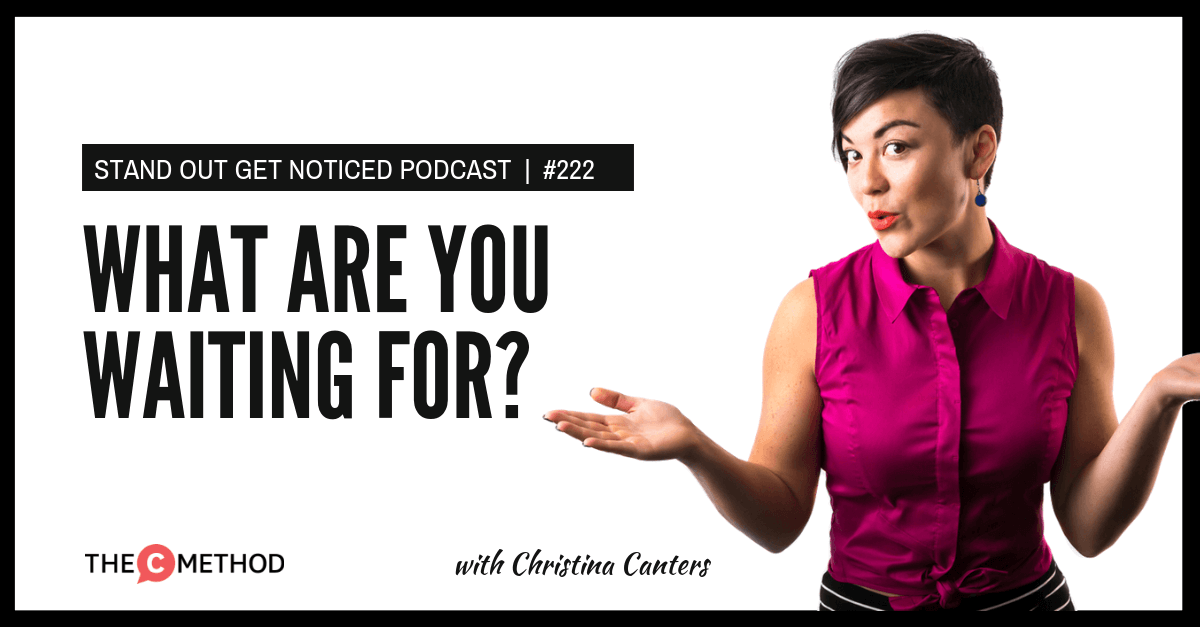 Are you waiting to be 'more experienced', 'more confident', 'more senior' or 'more qualified' before you go for the things you want?
Or perhaps you're waiting for the right timing, the right situation, or a 'sign' from above?
Perhaps you have told yourself a variation of the following:
Once I have more experience, then I will apply for that promotion
Once I have my idea clearly formulated in my head, then I will speak up
Once I feel confident, then I will do that presentation
Once my website is perfect, then I will launch my business
If only I wasn't an introvert, I'd be able to go to networking events
If only my English was better, I'd be able to have great conversations
If only I didn't have this fear of going blank, then I would do more public speaking
In this episode, I challenge you to think about your own "Once I have…" story, or your "If only" story, and to explore how it might be holding you back
I also share my own personal story of how I was 'waiting' to move house before I would allow myself to enjoy my home space.
I have realized there is no point in 'waiting' for something in order to create more happiness and success in your life. You can create it for yourself NOW.
If you enjoy this episode, also listen to: Why Changing Your Story Will Change Your Life