This podcast content is for members of The C Method Academy only. The C Method Academy is our monthly members-only training and accountability program. Members get access to exclusive podcast content, Masterclass 'mini courses', Live Coaching Calls and our private community platform. If you want to rapidly develop your confidence, communication and leadership skills, I invite you to join us! Click here to learn more and join The Academy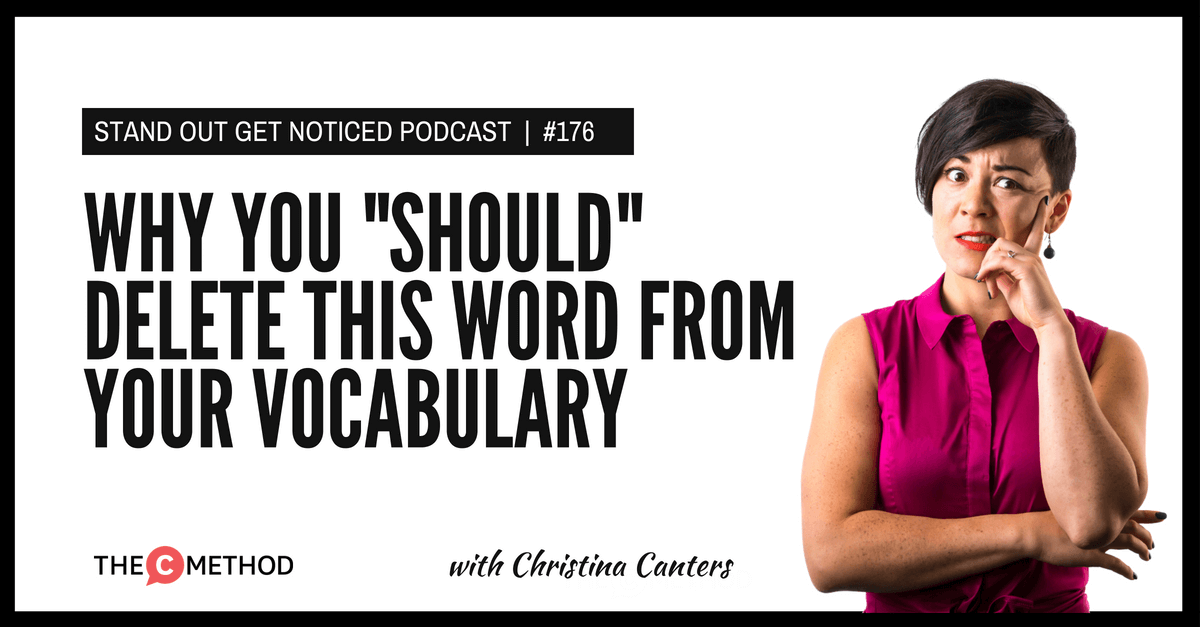 How often do you pay attention to what you say when you talk to yourself?
In last week's episode, we explored types of language to avoid when public speaking. This week, I'm addressing the topic of self talk, or the language we use when we speak to ourselves. This is equally important, as the way we speak to ourselves can influence how we think, feel and act.
So think about what you tell yourself on a daily basis. Is it generally positive? For example:
"I kicked butt today!"
"I'm so excited about today!"
"I did my best and I learned a good lesson"
"I am really good at what I do"
"You deserve good things"
"You are a fabulous human!"
Or is it generally…not so positive? Does your self talk sound like:
"You're such an idiot:
"Why would you say that?"
"They would never pick me"
"Why would anyone listen to me?"
"I'm not good enough"
"I'm not funny"
"I'm not interesting"
…and the list goes on.
It's ok, we ALL have negative self talk tendencies. But think about it: would you talk to a good friend this way? Of course not! So why on earth would you talk to yourself like that?
In this episode, we're exploring specifically the use of the word "should" and why it's detrimental to your overall confidence and performance. For example:
"I should go to the gym more"
"I should be more proactive with my job hunting"
"I should ring her and apologise"
"I should get started on that report…"
Listen in to hear WHY using the word "should" holds us back from being our best selves, as well as how you can replace it with something more empowering. Enjoy!
Want to connect with other supportive and like-minded individuals? Come on over and join our community on Facebook – The C Method Rockstars. We can't wait to connect with you!