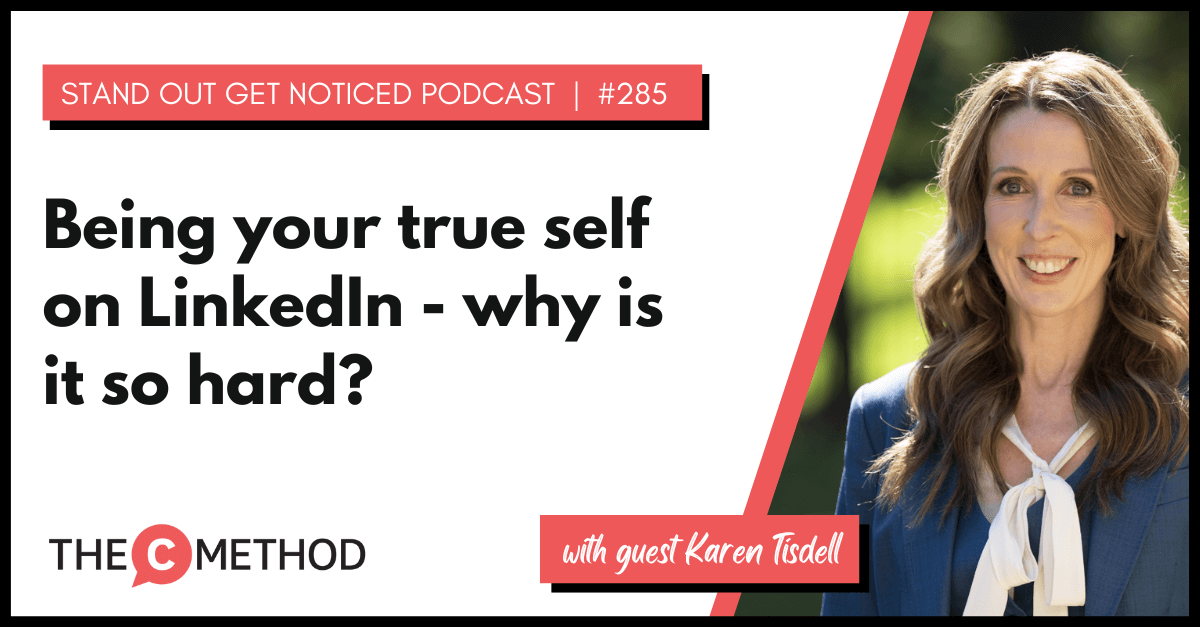 So you want to build your profile on LinkedIn, but the idea of publicly sharing your own thoughts and ideas is terrifying?
What will people think? How will you be perceived?
My goal for this episode is to help lessen your fears and inspire you to bring more of your authentic self to Linkedin.
And I am super excited for you to meet my guest, the fabulous Karen Tisdell, who is a LinkedIn expert, profile writer and Linkedin top voice, with over 20,000 followers.
She's here to share why it's so important to bring your true self to LinkedIn, what holds people back, and tips and tricks that you can implement right now to start building a stronger LinkedIn profile.
So if you've always wanted to do more on LinkedIn to build your profile and presence, this episode is a must listen.
Mentioned in the episode – Derek Sivers' video Amazing To Others
Connect with Karen: