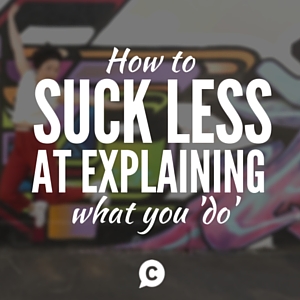 How often do you get asked: "What do you do?"
If you're like me, it's all the freakin' time.
But the problem with this is – most of us SUCK at explaining what we do. In this episode, you'll learn why it's important to be prepared for social and business situations with an effective 'elevator pitch'.
Plus, I share 3 simple ways you can get started right now, so you can avoid the blank looks, the polite nods and the furtive glances towards the nearest exit.
These are:
Never the 'naked' occupation
Show how you're different
Avoid jargon
And always remember to practice, practice, practice! Oh, and speaking of practice…
This episode was based on my guest blog post for Hub Australia, which you can read here.
---