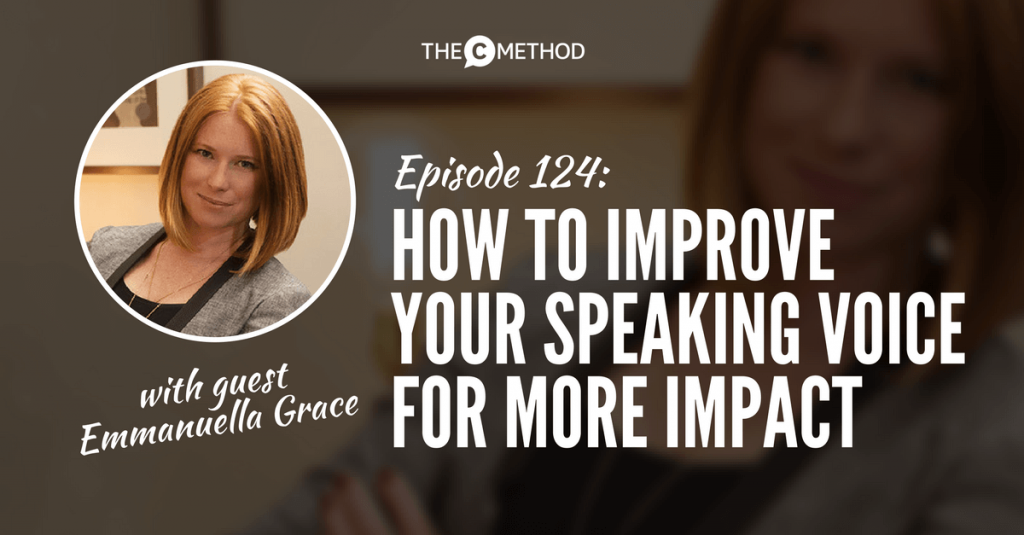 Want to speak with authority, present powerfully, be taken more seriously and make a bigger impact at work or in your business?
My guest Emmanuella Grace, vocal coach extraordinaire and founder of Find Your Voice, shares powerful lessons and techniques around improving your tone, resonance and overall speaking voice.
Find Your Voice is a vocal training organisation of voice and performance experts dedicated to training people from all walks of life to master their voice and give strong performances. With almost 2 decades of performance and coaching experience in Australia, the UK, Europe and the USA, Emmanuella has helped thousands of people overcome the obstacles that limit their performances.
Emmanuella has been engaged as a vocal coach and performance expert to CEO's, CIO's and CFO's of large organisations, high profile individuals, educators, therapists, business owners and entrepreneurs and thought leaders across a number of industries enabling them to make a greater impact in their field and increase their influence on stages including TEDX Melbourne and leaders featured by WiBF (Women in Business and Finance).
In this conversation, you'll discover:
How Find Your Voice grew out of Emmanualla's desire to prove people wrong!
Why we have a stigma around singing in western culture
What is 'resonance' and how it affects your vocal tone
How to sound more stable and authoritative in the boardroom
Why you should sing in the shower
Why is vocal tone so important and how it can impact your success
How to improve your speaking voice
How to change up your voice but still sound natural and authentic to you
Does your voice align with what your goals are and how you want to be perceived?
Connect with Emmanuella: