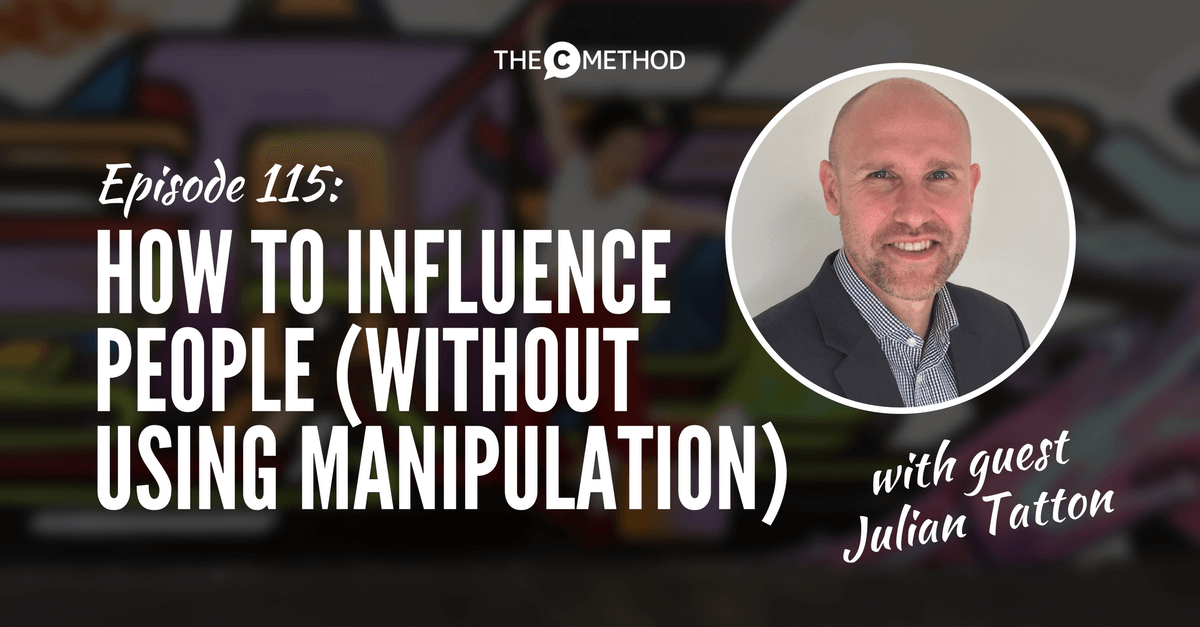 Do you ever wish you had more influence over people?
Perhaps you'd like people to buy in to your ideas at work, or take action after a presentation. Maybe you want someone to buy your services or products, or simply help you in some way.
If so, I have good news! You can learn tools and techniques to increase your ability to influence others, and to show us how, I'm joined by Business Psychologist Julian Tatton, Director of Mind Group.
As you're about to find out, Julian is a master of influence. In fact, with his company Mind Group, he and his team of experienced business psychologists work to help leaders and organisations increase their own level of influence, through using psychological tools and techniques.
In this conversation, Julian shares 3 powerful psychological tools to help you get what you want in your day-to-day business conversations, client meetings and presentations. And don't worry, this isn't manipulation! Julian also explains the difference between the two, and why using influence isn't necessarily icky or evil.
Notes from the episode:
Why Julian describes his work as "the dark side of psychology"
Why we all have an ability to influence
The difference between influence and manipulation
What's the 'primacy and recency' effect?
We're not nearly as logical as we think we are
The confirmation bias — we pay attention to stuff we already know
The human brain is inherently flawed — we need to work with our flaws, not against them
Influence with a simple message and an easy call to action
Communication happens in the mind of your audience
'Emotional envelopes' — emotion overrides logic every time
***The Confident Leader Group Coaching Program begins July 10! If you're a high performing professional and want to increase your influence, impact and confidence at work, click here to learn more about the program and to apply. Spaces are limited, so get in quick!***