This podcast content is for members of The C Method Academy only. The C Method Academy is our monthly members-only training and accountability program. Members get access to exclusive podcast content, Masterclass 'mini courses', Live Coaching Calls and our private community platform. If you want to rapidly develop your confidence, communication and leadership skills, I invite you to join us! Click here to learn more and join The Academy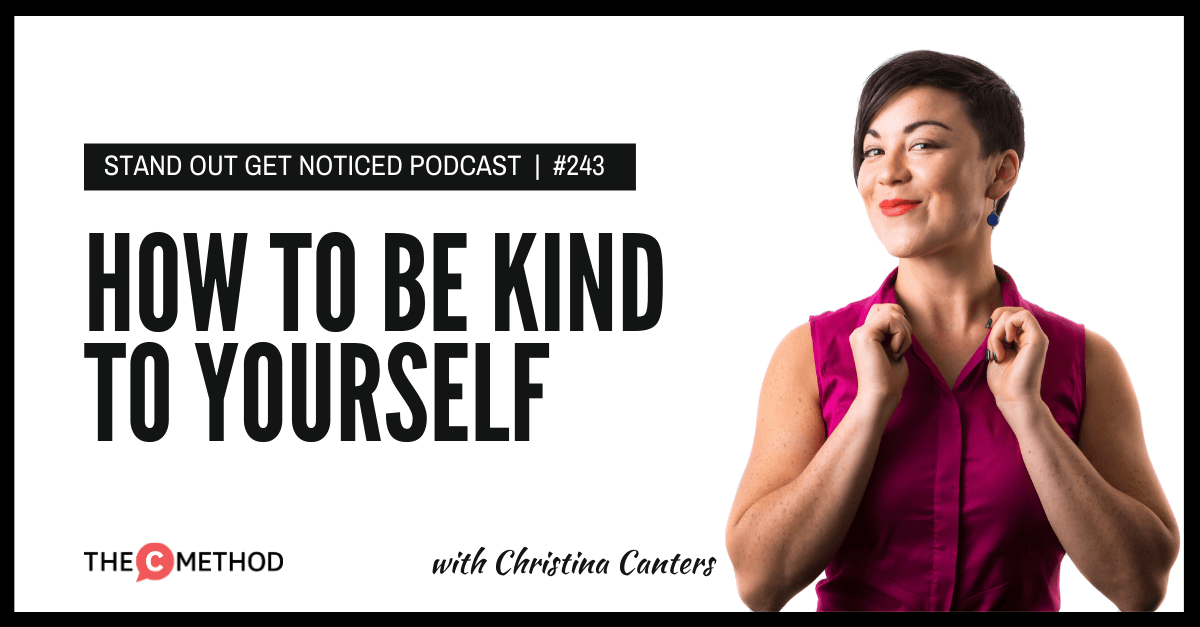 Welcome to 2020! I hope you have had a restful and safe festive season.
Normally at this time of the year, I think about doing a podcast about goal setting, or setting up your new year.
But there is enough content going around at the moment about goal setting and resolutions, so instead I've chosen a topic that I am somewhat struggling with myself at the moment.
It's about being kind to yourself.
So here's the situation.
My last official day of work last year was 10th December, and then I went on a 10 day Vipassana silent meditation course.
I came back, and it was Christmas, then I went away for a couple days over new years, then basically rested and chilled out at home until starting back again on Monday 6th.
After almost a month off, you'd think I'd come back rested and enthusiastic and ready to leap into the swing of things, right?
Wrong!
Upon opening my laptop for the first time and being confronted with a tidal wave of emails, notifications and other messages, my first thought was "I don't want to do this."
As I started to work my way through the admin, other thoughts began to pop into my head:
"Christina, it's a new year. Shouldn't you be focused on strategy and planning?"
"Christina, what about those unfinished projects from last year? They should take priority!"
"Christina, you love what you do, why are you feeling so unmotivated?"
And then I started to feel guilty that I hadn't done any writing or creative work during my time off.
I had essentially been staying up late, sleeping in, lazing about, watching TV, hanging out with friends and family, shopping, eating indulgent foods…
And then yesterday I stopped myself.
I realised I was being very unkind to myself.
I don't know if this is what you're experiencing at the moment, seeing as it is a new year and you may have been out of routine for a while, but think about when you may experience this at other times in your life.
Do you beat yourself up over the small things?
Do you feel guilty about your actions, or lack of?
Do you notice yourself saying things like "I should do this…"?
If so, maybe it's time to practice a little more self kindness. And in this episode, we're going to explore WHY self kindness is important and how to know if you deserve a little more self kindness.
I also share 5 big ideas for how to bring more self kindness into your life.
Resources mentioned in the episode: