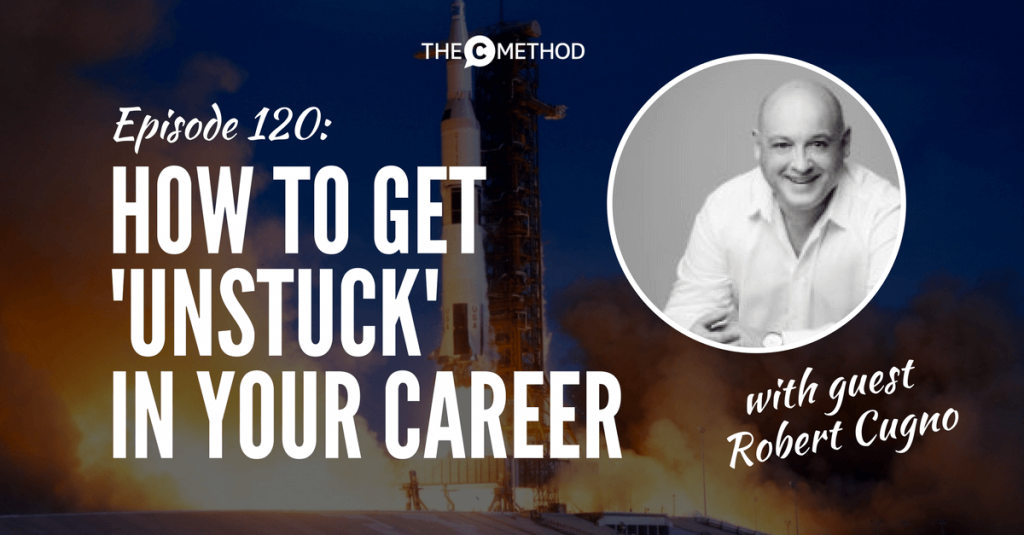 Do you feel stuck in your career? Wish you had more impact in the workplace? Not sure if your current role is right for you?
Robert Cugno from Future U Coaching is here to help! He is a business and career accelerator coach who is passionate about inspiring people so that they can achieve their career goals and feel rewarded and satisfied in their work.
We were having a conversation at Hub one day and got talking about career transitions, how it's normal now for people move from one career to the next, but often, figuring out the next step to take can be difficult and confusing. And I said – "We should share this on the podcast!" So here it is 🙂
In this episode, you'll discover:
Why it's ok to move from one career to the next
How to find your strengths that will help accelerate your career
Why you shouldn't ask your friends and family for career advice
What to do if you're feeling stuck in your career and don't know how to move forward
You project a personal brand — whether you intend to or not
Why personal brand is so important for career progression – this is also relevant to business owners
We also tackle one of life's big questions – how do you find your life's purpose?
Connect with Robert: