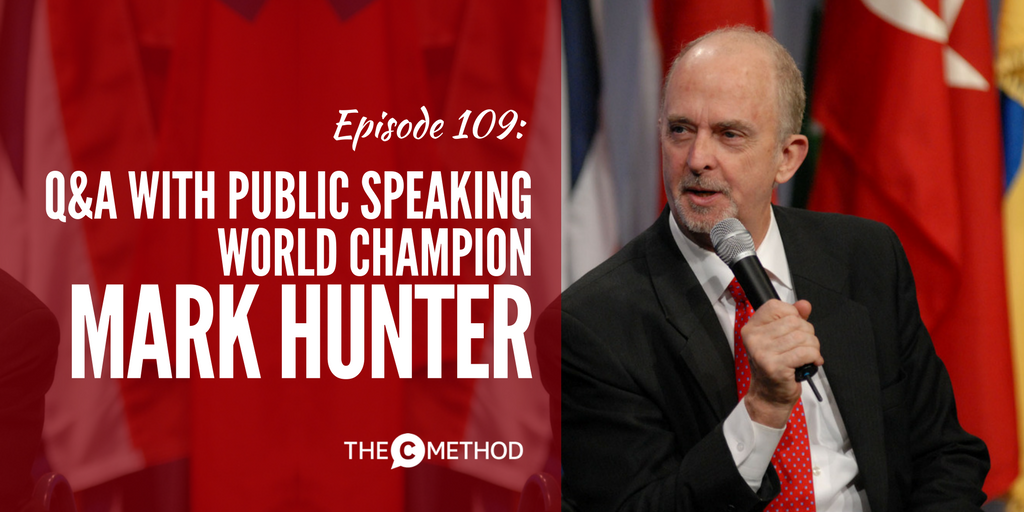 How long does it take to write a global competition-winning speech?
Six years.
Yep, you read that correctly.
That's how long it took Mark Hunter to write, review, test and iterate his speech 'A Sink Full Of Green Tomatoes' that won him the title of 'World Champion of Public Speaking' in 2009.
Goes to show: nothing worth achieving comes easily or quickly

I'm so excited to have Mark on the show this week. He is a talented international keynote speaker, author and a coach. Having been a school principal and holding leadership positions in various organisations over many years, he now speaks to people all over the world on topics of leadership and presentation skills.
What is also inspiring about Mark is that he was paralysed at age 22 in a waterskiing accident, and for the last 40 years has got about on his "trusty steed" — his wheelchair — which, as you'll find out, he doesn't let it get in his way. Rather, he uses it to enhance his speaking, and by doing so demonstrates that we ALL should embrace our unique qualities to speak and lead in a truly authentic way.
In this conversation, Mark and I talk about his unique approach to speaking, and why he doesn't believe in promising to share "secrets to success" (like many other motivational speakers) in his presentations. We talk about competing in speech contests at a high level, why it's "OK to be ordinary", plus we touch on mindfulness and the benefits of being truly present with your audience.
Mark will be keynoting at the annual District 73 Toastmasters Convention on May 19-21 in Melbourne, so make sure you grab your tickets here! (Ticket sales end 4 May)
Links mentioned:
Watch Mark's World Championship-winning speech below: