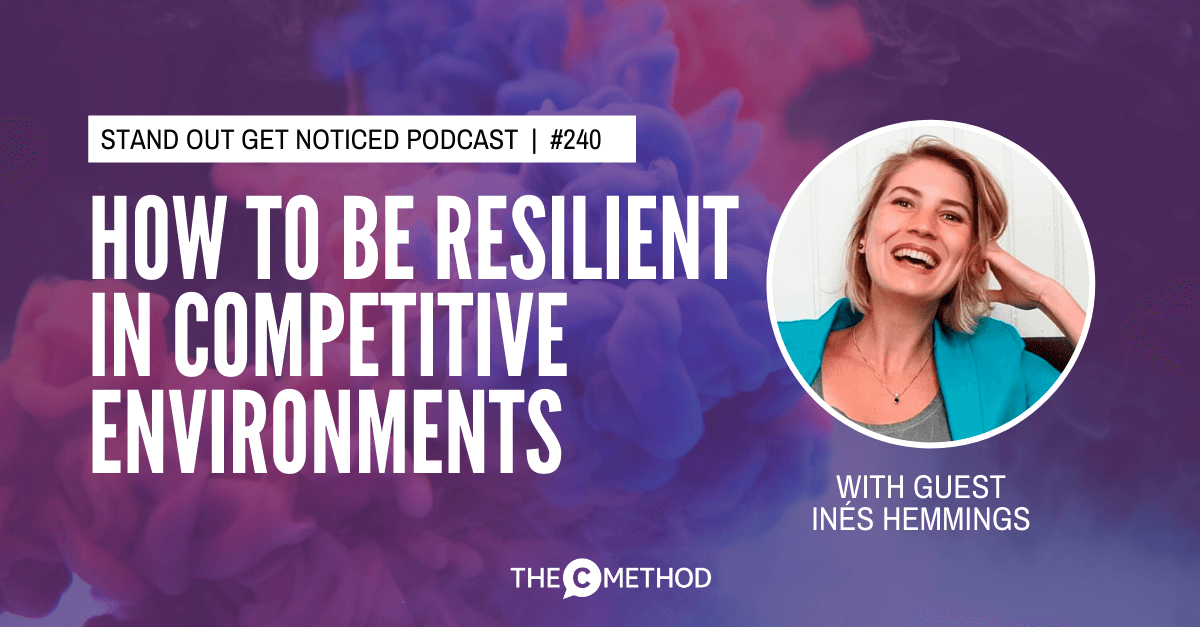 Have you ever had the feeling that everyone else is doing better than you? That your work is 'less than'? Do you notice yourself comparing yourself to others?
This is something I constantly experienced when I was in architecture school, a very competitive environment.
I always thought:
'My designs aren't good enough'
'I can never be as good as _____'
'I haven't put in enough hours'
…etc etc etc.
It was NOT a healthy space to be in.
As you're about to find out, this is very common. And my guest, Inés Hemmings, joins me on the show to shed light on why this is something we need to be talking about.
Ines and I have something in common – we both studied architecture, and have since moved into different fields.
She is a recent architecture graduate of Delft University Of Technology in the Netherlands, and now lives in Australia, where she has carved a path as a teacher, activist, speaker, author and TV host.
Her mission is to empower architects and creatives to find their voice and share their truth; for an empowered future of the architecture profession and conscious (built) environments.
You can learn more about Ines at What Architecture School Does Not Teach You.
In this conversation, Ines shares her experience of comparing herself to others during her studies, the negative impact it had on her health and wellbeing, and what she did to pull herself out of it.
You don't have to be in the architecture and design industry to relate to this episode!
This is for you if you want to find more peace, balance, calm and resilience in a highly competitive environment, whether you are studying, running your own business or working in corporate.
Enjoy!
Connect with Ines:
What Architecture School Does Not Teach You.
Join her community on Instagram