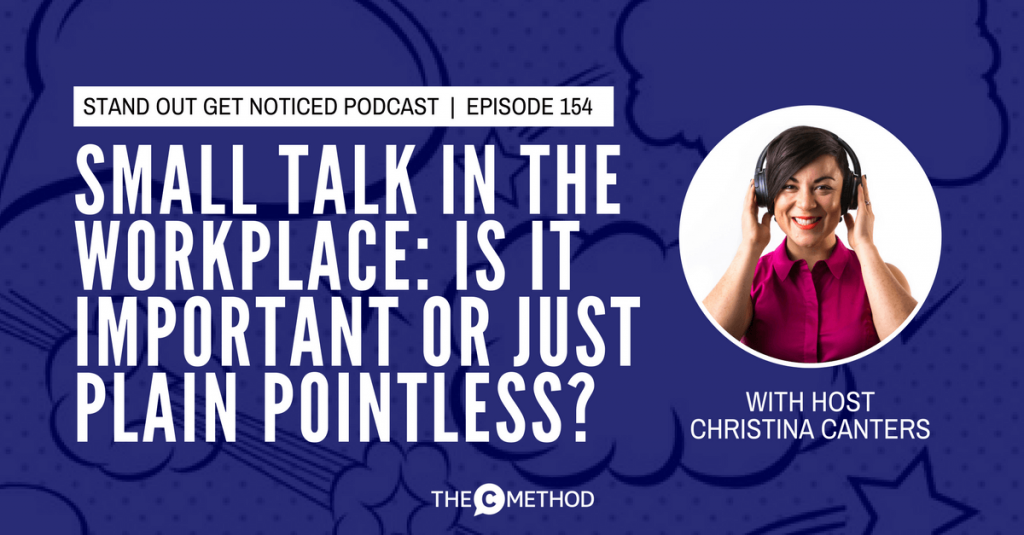 Whether you love it or hate it, small talk DOES have a role in the workplace, and the way you partake — or not partake in it — can impact your ability to get along well with others.
In this podcast, I share a really simple concept that will blow. Your. Mind. And that isn't an exaggeration! I share this with my 1:1 coaching clients, I teach it in my group workshops, and it always has a big impact on people's mindset and their ability to understand others.
If you can understand this concept and implement some really simple techniques, you may very well find that you connect better with people at work, having conversations becomes easier, you have less conflict, and more engagement with your team. Which, of course, leads to a happier, more productive work environment. Aww yeaa!
I believe in the concept of small talk so much, I've created an entire email series on it, Small Talk Made Simple. If you want to feel more confident and comfortable when having conversations at work (and in social situations), you will benefit from this course. Click here to sign up.