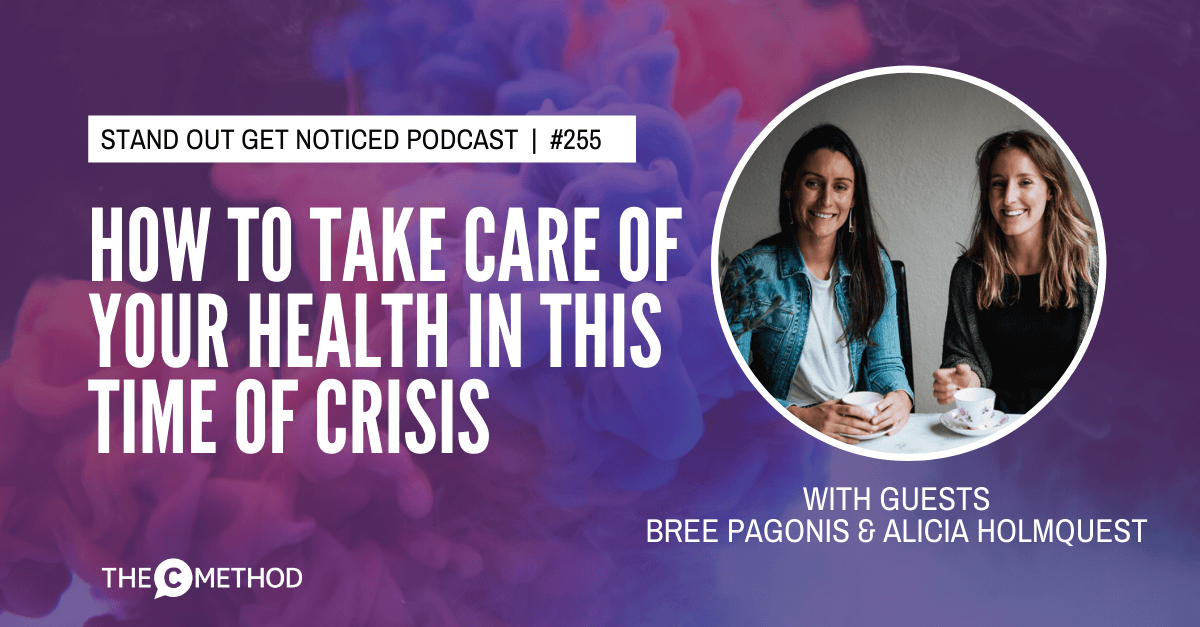 There is a lot of talk at the moment about mental health, and how important it is for us to stay not only physically well, but also mentally and emotionally well.
This is why I am excited for you to meet my guests this week.
I am joined by the very passionate Bree Pagonis and Alicia Holmquest, who are the founders of social enterprise Wellness In Real Life.
Bree and Alicia are qualified nutritionists and dieticians, and have worked in the fields of nutrition, health & marketing for many years.
Their mission is to bring the best out of people, into healthier, happier humans.
They have a dream to live in a world where diets don't exist, self-esteem is at an all-time high and people have a positive relationship with food and their bodies.
I met Bree and Alicia at the Pausefest conference in Melbourne earlier this year, and I loved their approach to health and wellness.
I don't know about you, but I get really confused with the conflicting messages about what is healthy, what food to eat, what diets are best and so on.
What resonated with me was their holistic, compassionate approach to health and wellness.
In this conversation, Bree and Alicia share with us what it means to be healthy, why it's so important to be compassionate with ourselves (even when we eat a whole packet of tim tams), and how we can manage our health and wellbeing when we're socially isolated and stuck at home.
Connect with WIRL:
About Wellness In Real Life:
Wellness In Real Life (or WIRL if you will) is a social enterprise. We like to describe WIRL as an enabler organisation.
We enable the coming together of like-minded people in a fun, safe, familiar environment to learn from one and other. Because let's face it, we are all the experts of our own experiences.
At the moment we're enabling this in the form of wellness experiences and online tools. We donate a portion of our takings from every sale to The Hunger Project, a charity organisation committed to ending global hunger by 2030.
WIRL is a feel-good frenzy and we'd love to have you join us in some way, shape or form soon!