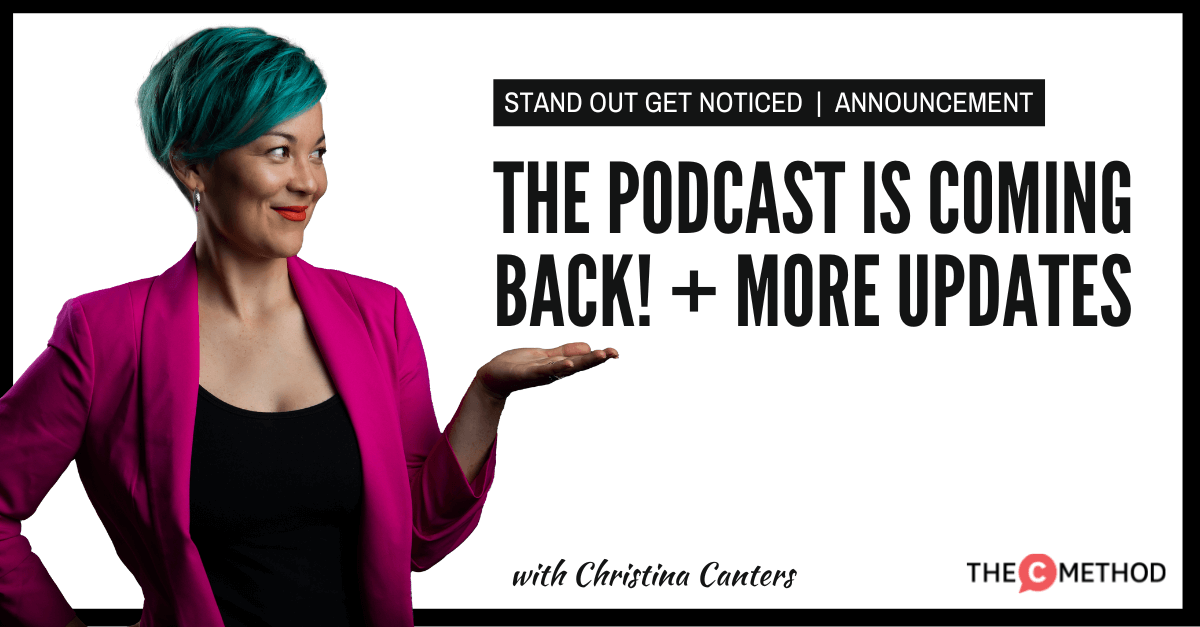 Why hello there!
It's been exactly two years since you've heard from me on the podcast. In October 2020, I gave birth to a gorgeous girl Breya, and Aaron have spent the last two years focusing on family and enjoying parenthood.
BUT – I've also had two businesses to run, which has forced me to get really intentional about where to direct my attention. My plan was to take just 3 months off the podcast…yeah right! Turns out, having a baby takes up a lot of time. And any spare time you have, you just want to spend sleeping.
So, I took an extended break from the podcast.
This episode is an update from me – why I've been on a break from the podcast for the last two years, the fears I had with stopping (and starting) the podcast again, what I've been up to with my businesses, and the services I'm focused on with The C Method.
I am very excited to start the podcast again, and I can't wait to have you join me!
If you have a specific topic you'd love to hear addressed on the show, please let me know by filling out the form here.
Keep on being awesome, and I'll see you soon!
Christina x