This podcast content is for members of The C Method Academy only. The C Method Academy is our monthly members-only training and accountability program. Members get access to exclusive podcast content, Masterclass 'mini courses', Live Coaching Calls and our private community platform. If you want to rapidly develop your confidence, communication and leadership skills, I invite you to join us! Click here to learn more and join The Academy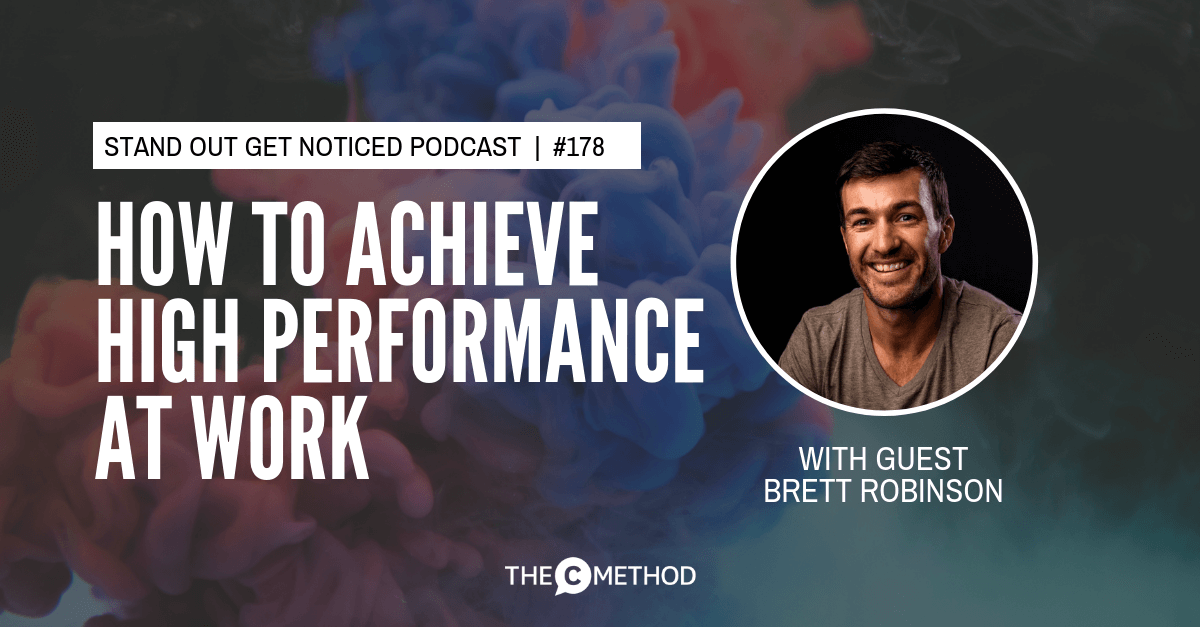 Do you feel like you are tapping into your full potential and performing at your best at work, on a consistent basis?
If not, that is totally ok! You are human, my friend! But it is something we can work towards, and that is what this week's guest is passionate about helping people do.
Brett 'Robbo' Robinson is a High Performance and Mindset Coach, working with individuals and organisations to tap into their inner excellence holistically.
A former sprints and jumps coach with Athletics Australia, he has also consulted as a Performance Therapist to Olympic level Track and Field Athletes, Sydney Swans AFL, and various other High Performance athletes and teams.
He made a shift from high performance sports coaching to helping business leaders, entrepreneurs, parents and anyone who wants to perform at their best, through his company Living Intentionally for Excellence. 
He is also the host of the podcast 'Your Life Of Impact', that helps people to improve their lives by helping them tap into their Inner excellence.
In this episode, we discuss: what is high performance and how does it apply to the everyday person, what mindsets we need to adopt in order to reduce our anxiety and doubtful thoughts in order to go about life in an intentional and effective way, Brett's morning routine and healthy priming habits.
So if you want to be more productive, more centred and achieve great things, while at the same time enjoying yourself and not burning out, this episode is for you.
Mentioned in the episode: