This podcast content is for members of The C Method Academy only. The C Method Academy is our monthly members-only training and accountability program. Members get access to exclusive podcast content, Masterclass 'mini courses', Live Coaching Calls and our private community platform. If you want to rapidly develop your confidence, communication and leadership skills, I invite you to join us! Click here to learn more and join The Academy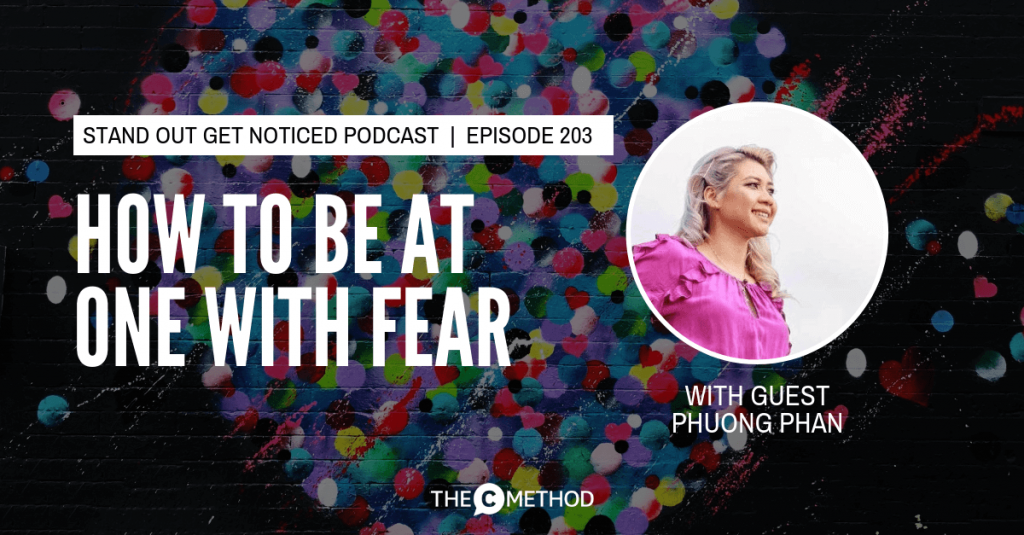 Phuong Phan is a speaker, success coach, free spirit and loving mother who is dedicated to helping you to be at one with fear.
In conversation, we explore how Phuong developed the courage to lean into her fears, leave a difficult situation and create a new life for herself, one where she lives her true purpose every day and inspires those around her.
One particular comfort challenge she set herself was to create a video every day for 130 days (check out her YouTube channel here). She did this to build her confidence in front of the camera, share her message and inspire others to do the same.
After watching her own videos (which she described as "cringe worthy"), she was able to learn from her mistakes, improve her presentation style, and eventually was able to speak to the camera smoothly, without a script. Proof that leaning into your fears does create remarkable success! See one of her videos below 🙂
We also discuss:
Her story of how she ran multiple businesses with her partner whilst being a mum
How she found herself extremely unhappy and living in fear
What prompted her to make the decision to make a change for the better – even though her future was uncertain
How she found her purpose
Why self care and self forgiveness is so important to being your best self
Her meditation and daily grounding practice
Why practicing gratitude changes and rewires your brain
The first steps you can take if you're living in fear