This podcast content is for members of The C Method Academy only. The C Method Academy is our monthly members-only training and accountability program. Members get access to exclusive podcast content, Masterclass 'mini courses', Live Coaching Calls and our private community platform. If you want to rapidly develop your confidence, communication and leadership skills, I invite you to join us! Click here to learn more and join The Academy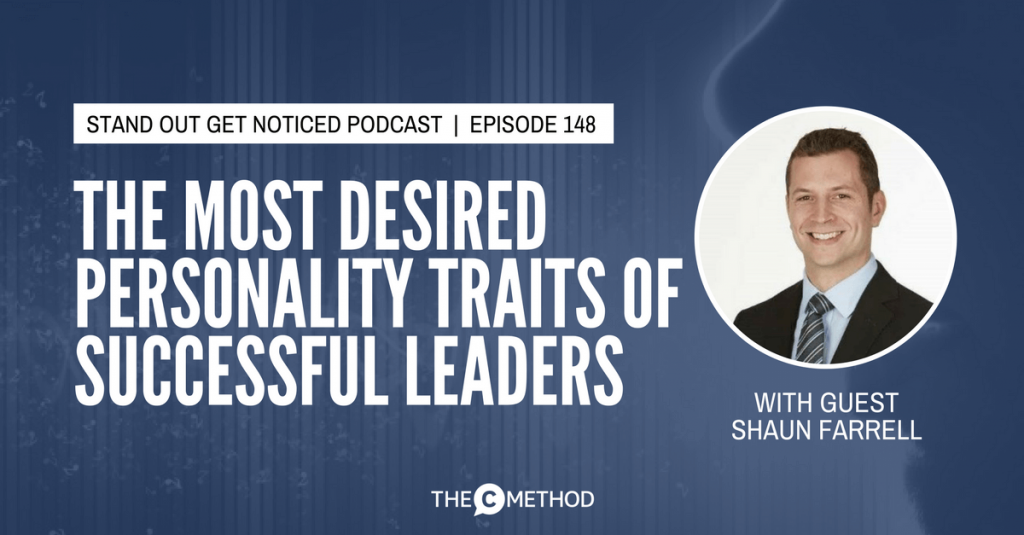 Want to move up in your company, take on a leadership role, or make a career change?
For the best chance of success, one thing you can do is to understand your personality traits and how they impact your ability to fulfil a role.
I've done other podcasts (here, here and here) around how to adapt your communication skill in order to have better working relationships with others, but this podcast is all about YOU and the effectiveness of your natural personality traits in your role.
And I'm very excited to be joined by Shaun Farrell, Director and BDM at Caliper Profiling. Shaun and I are both members of Fresh Networking, a Melbourne-based networking community (oh, by the way, I recently have taken on the role of lead facilitator at our St Kilda hub. If you want to visit as a guest, click here).
Shaun is passionate about his work helping companies hire the right people, develop top performing teams and manage individuals more effectively. As he says: "It's all about understanding the people you are interviewing, training, on-boarding, coaching and leading."
Notes from the episode:
The most desired personality traits in leaders are: assertiveness, resilience to setbacks and empathy
These are often the three biggest development areas for people wishing to move up in the workplace
Learning new traits is often not easy if they don't come naturally to you — but you can get there with coaching and development
If you're not naturally assertive, practice being the first to speak up in meetings
Know there's nothing "wrong with you" if you don't have certain traits that are desirable of a role! Everyone is different, and has different strengths and weaknesses.
Doing things that don't come naturally to us aren't impossible, they just require more energy!
We also discuss what you can do if you're job hunting or looking to change careers, and how understanding your personality traits can help you find a role that's best suited to you.
About Caliper:
The Caliper Profile is not your regular personality test — it is a recruitment and development tool for companies serious about achieving top performance. 
For over five decades, Caliper has been helping large and small companies hire the right people, develop individuals and build high performance teams by predicting job performance.
The foundation of our work is the Caliper Profile, an accurate and job-matched personality assessment instrument that measures whether an individual has the natural strengths, motivations and overall potential to succeed in a particular job role.
Click here to learn more about Caliper and the work they do.