This podcast content is for members of The C Method Academy only. The C Method Academy is our monthly members-only training and accountability program. Members get access to exclusive podcast content, Masterclass 'mini courses', Live Coaching Calls and our private community platform. If you want to rapidly develop your confidence, communication and leadership skills, I invite you to join us! Click here to learn more and join The Academy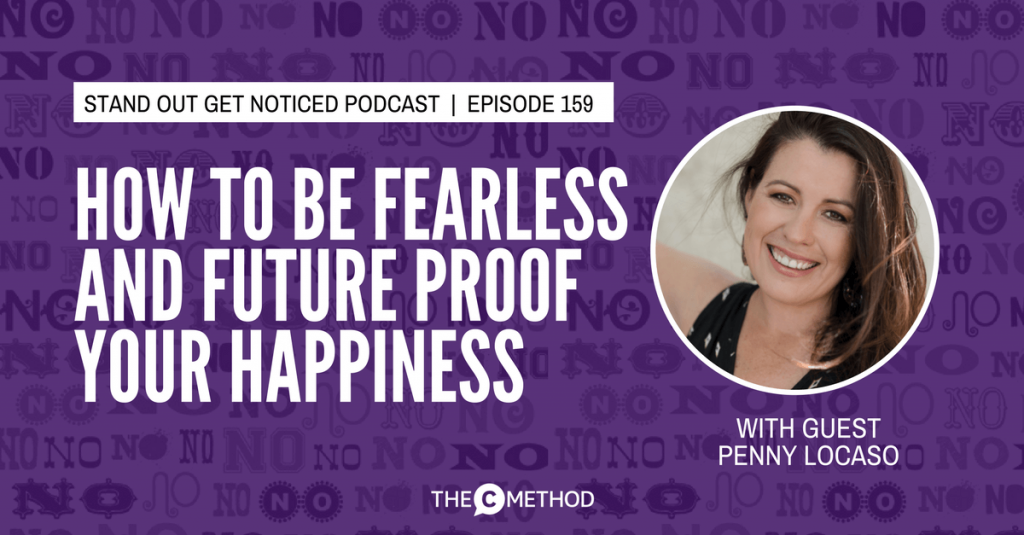 My guest this week is the wonderful Penny Locaso, the world's first Happiness Hacker, who is on a mission to teach one million women and girls, by 2020, how to future proof happiness in work and life.
She runs the global education company Bkindred, where she transforms lives and organisations through teaching the 'how' of happy change. Her passion is focused on technology amplifying human potential, rather than replacing it.
What is inspiring about Penny is she has been on her own 'happiness hacking' journey. Three years ago, she turned her life upside down. In a 7-month period, she left a 16-year career as an executive, relocated a family from Perth back to Melbourne, left an 18-year relationship, and started BKindred.
Another thing I love about Penny is she walks her talk. To demonstrate the power of getting comfortable with discomfort, she delivered a keynote in her bathing suit, which resulted in the talk going viral, as well as creating a global movement. Amazing!
In this podcast, we talk about what Penny means by 'future proofing' happiness, as well as what it means to step into your fear. She shares stories of how she pushes her own comfort barrier, as well as what we can all do to get comfortable with rejection and move closer towards the things we want and the things that are possible for us. Enjoy!
Connect with Penny:
Mentioned in the podcast:
Watch the '100 days of rejection' TED talk by Jia Jiang below: