This podcast content is for members of The C Method Academy only. The C Method Academy is our monthly members-only training and accountability program. Members get access to exclusive podcast content, Masterclass 'mini courses', Live Coaching Calls and our private community platform. If you want to rapidly develop your confidence, communication and leadership skills, I invite you to join us! Click here to learn more and join The Academy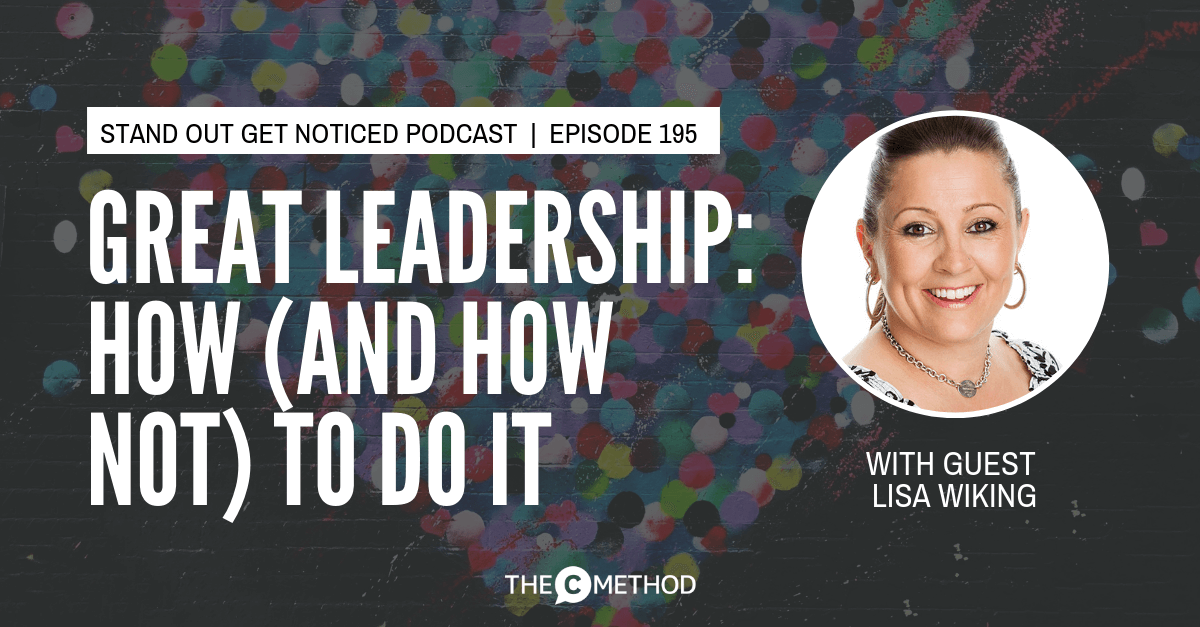 Have you ever had a bad boss or manager? Someone who's leadership was somewhat lacking, or non existent?
I suspect we all have! How did it impact your experience at work?
You most likely felt unappreciated, overworked, like you didn't belong, like your work didn't matter…and you probably ended up feeling deeply unsatisfied and unhappy.
This is exactly what happened to Lisa Wiking, who experienced very poor leadership when she first entered the workforce. When her manager was moved on and she took their place, Lisa was determined to be a great leader for her team, and as a result of her efforts, the business made an incredible turn around.
18 years on, Lisa is a leadership expert, author, coach and trainer and is passionate about helping small business owners and leaders build, improve and maintain a positive working culture to increase staff morale, staff retention, customer retention, productivity and ultimately profitability.
In this conversation, we talk about:
How to NOT be a great leader at work
Why people's happiness at work is so important for business success
The difference between leadership and management
The leader's role in helping their team to feel safe and happy
How to inspire people to want to come to work and do a good job
What to communicate to your team to inspire them
Why the values of your people come before their skills
The foundations for great leadership
Connect with Lisa:
**Do you want be recognised at work, speak up and be heard, have more confidence when public speaking, influence your stakeholders and reach the level of success you desire AND deserve? Applications for the next Group Coaching Program for professional women close Tuesday 22 January. Click here for more info and to apply!**