This podcast content is for members of The C Method Academy only. The C Method Academy is our monthly members-only training and accountability program. Members get access to exclusive podcast content, Masterclass 'mini courses', Live Coaching Calls and our private community platform. If you want to rapidly develop your confidence, communication and leadership skills, I invite you to join us! Click here to learn more and join The Academy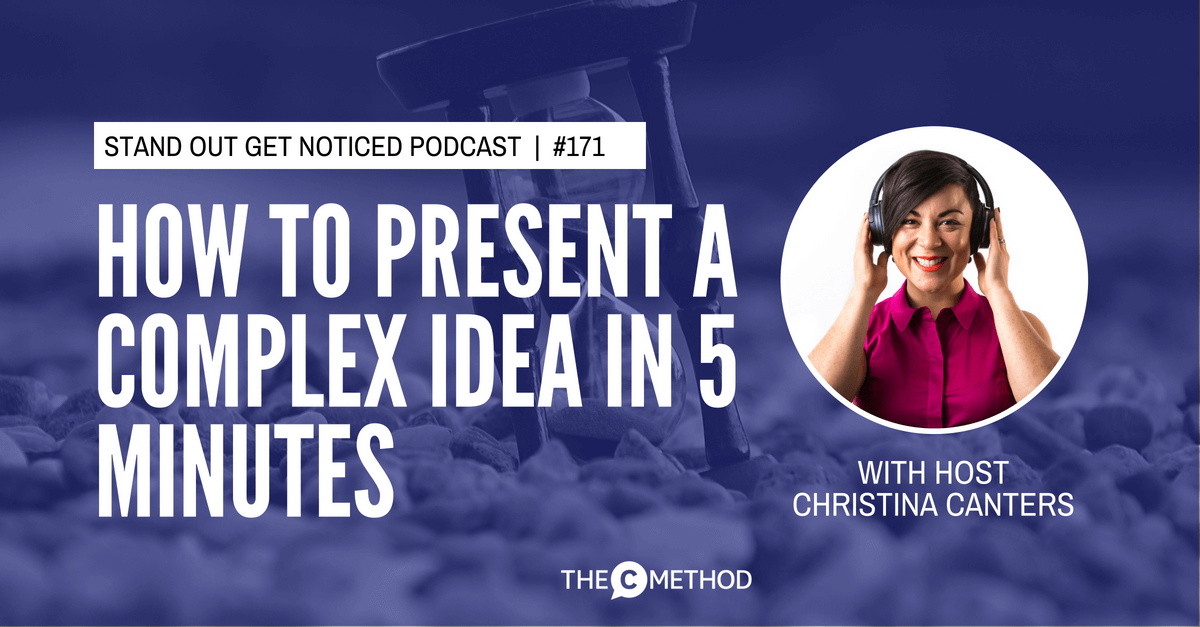 So you've been asked to present your research, the company's growth strategy, or your business idea…but you've only been given 5 minutes! How do you get your message across AND be succinct?
In this episode we're exploring why 3 key mindsets to adopt that will help you be short, sharp and effective when public speaking.
Delivering a 5 minute speech may sound simple, but for a subject matter expert, condensing a complex topic is one of the hardest things to do! Like Mark Twain once quipped: "I apologize for such a long letter – I didn't have time to write a short one."
But, like everything else in communication, this is a skill you can learn. And it doesn't just apply to a speech. It can be applies to a 60 second introduction, an interview situation, a panel discussion, or any situation where you have a very short amount of time to present or ask a question.
Resources mentioned in the episode:
3 Key Mindsets:
The purpose of this presentation is not to prove how much I know
I need to make this easy for my audience to remember
The audience doesn't know what they miss!
Listen to the episode for examples and an exploration of each mindset.
How to present a 5 minute TEDx talk:
To give you a real world example, on the podcast I share the story of my client, Bronnie Mackintosh, who recently delivered a TEDx Talk in Sydney.
Bronnie is a station officer with Fire and Rescue NSW and has been a firefighter for 16 years. She is a Winston Churchill Fellowship recipient, and had travelled the world to research how international fire agencies are bringing more diversity and inclusivity practices into their workforces.
The opportunity to deliver a TEDx talk came up (yes, super exciting!), but the challenge was: she was given 5 minutes to present her research, stories and challenges, whilst providing an uplifting message.
Apart from helping her cultivate her belief and confidence in herself as a speaker (as you'll hear in the episode), we worked on drawing out key themes from her content, and delivering her stories in a clear and succinct way.
Her TEDx talk was an amazing success, and I am so proud of what she has achieved! Click below to watch Bronnie's TEDx Sydney talk (start at 9:00:00):