This podcast content is for members of The C Method Academy only. The C Method Academy is our monthly members-only training and accountability program. Members get access to exclusive podcast content, Masterclass 'mini courses', Live Coaching Calls and our private community platform. If you want to rapidly develop your confidence, communication and leadership skills, I invite you to join us! Click here to learn more and join The Academy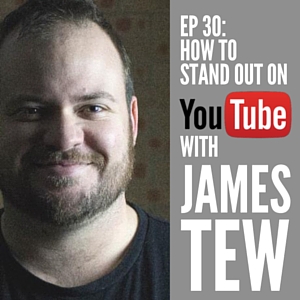 Meet fellow Aussie, green smoothie enthusiast and YouTube sensation James Tew. He's a 27-year-old dad of four girls and he's on a mission for success!
James helps and inspires entrepreneurs to grow the strength, courage & confidence to build their brand with video.
His unique YouTube show has been picked up by Entrepreneur Network, which has given his brand and business enormous exposure.
We're talking about how to stand out using video, how to be creative, and how to overcome the fears and self doubts that come with putting yourself 'out there'.
Go to jamestew.me/christina for more goodies!
---
---
Check out some of James' videos: