This podcast content is for members of The C Method Academy only. The C Method Academy is our monthly members-only training and accountability program. Members get access to exclusive podcast content, Masterclass 'mini courses', Live Coaching Calls and our private community platform. If you want to rapidly develop your confidence, communication and leadership skills, I invite you to join us! Click here to learn more and join The Academy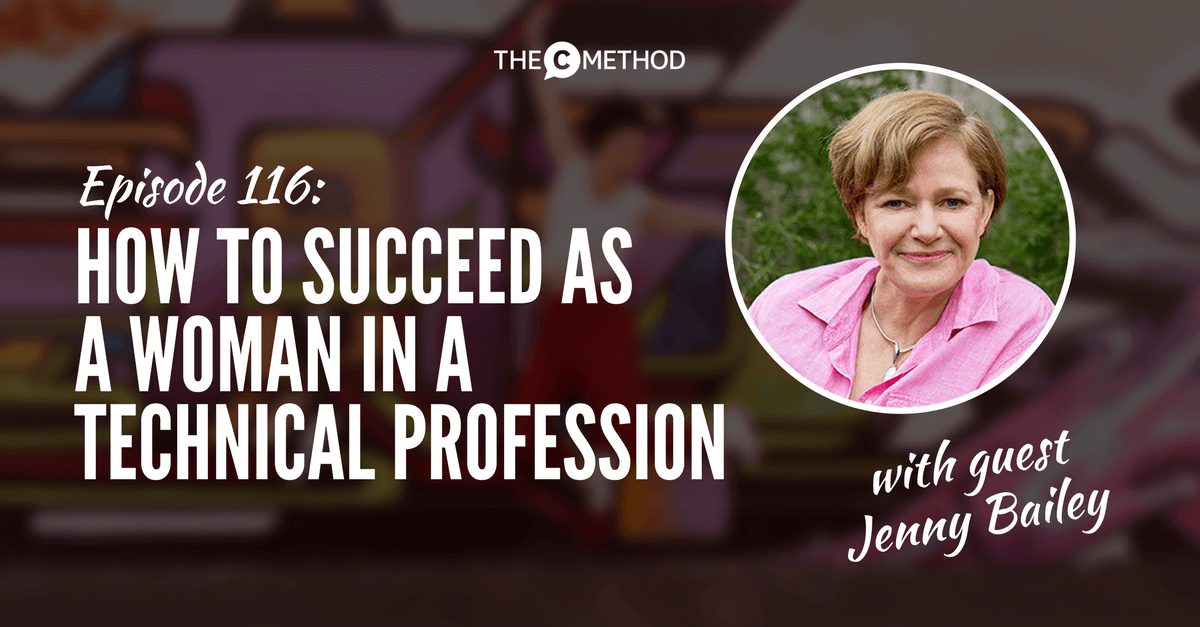 It's tough being a female leader — especially in a highly technical professional.
To start with, you're in an often male-dominated environment. You're not supported by your peers, and it's easy to feel isolated in your role. Add to this the pressures of your project work, family, imposter syndrome and self-doubt…it's really a very challenging position!
If you're an ambitious female leader but feel you're being held back in your career by environmental (AND emotional) constraints, then this podcast is for you.
Joining me on the podcast is Jenny Bailey, a leadership coach obsessed with creating outstanding female leaders in the field of engineering.
She helps women build leadership and confidence so they can achieve their full potential. Originally trained as an engineer, she has worked at executive level for organisations including Yarra Valley Water, RioTinto and KPMG.
She is also the author of the soon-to-be-released book 'Women in Hard Hats: Building Leadership, Confidence and Life Satisfaction in the Engineering Sector.'
Jenny joins me on the podcast to talk about the challenges faced by women in engineering and other technical professions, the difference between men and women when it comes to leadership, how to build your confidence and self belief in a difficult environment, plus more.
Connect with Jenny:
Email her: jenny@jennybailey.com.au.