This podcast content is for members of The C Method Academy only. The C Method Academy is our monthly members-only training and accountability program. Members get access to exclusive podcast content, Masterclass 'mini courses', Live Coaching Calls and our private community platform. If you want to rapidly develop your confidence, communication and leadership skills, I invite you to join us! Click here to learn more and join The Academy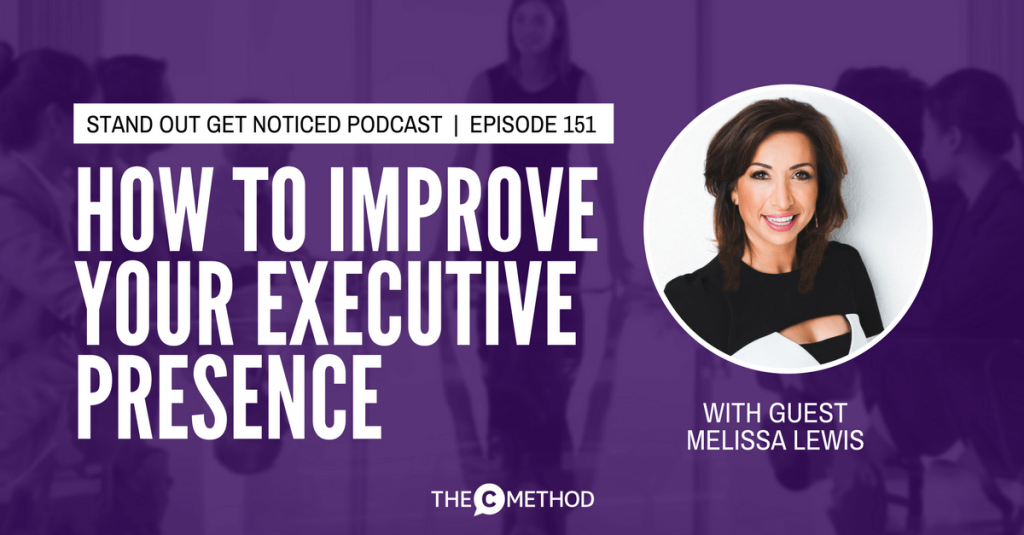 Ladies: do you want greater visibility, more reward for your efforts and more influence at work?
If so, you may need to improve your 'executive presence' — and no, you don't need to be an executive to do so!
These days, if you want high levels of success at work, you need to have the whole package: you've got to perform well, get along with others, look the part, AND have a strong personal brand. And this is exactly what my guest this week helps women to achieve.
As the founder of The Ascension Group, Melissa Lewis helps high-performing women unleash the power of their executive presence for greater visibility, reward and influence. She has inspired thousands of exceptional women to commercialise their talents by taking their brand substance, charismatic character and Executive Style to the next level.
She also helps uncover the blind spots for women who have the credibility but lack the visibility to achieve the success they deserve. For many of them, their missing 'X factor' is not their IQ or EQ but rather their PQ, their 'presence quotient'.
I find this topic fascinating, and I was so excited to hear Melissa's story and have her beautiful and vibrant energy on the podcast!
In this conversation you will discover:
The challenges that hold women back from achieving executive presence
What is executive presence and why it's important to your career success
How to find your value and discover how others perceive your value
What it means to be the 'full package'
What to do if you feel your assigned work uniform is cramping your style
…and more 🙂