This podcast content is for members of The C Method Academy only. The C Method Academy is our monthly members-only training and accountability program. Members get access to exclusive podcast content, Masterclass 'mini courses', Live Coaching Calls and our private community platform. If you want to rapidly develop your confidence, communication and leadership skills, I invite you to join us! Click here to learn more and join The Academy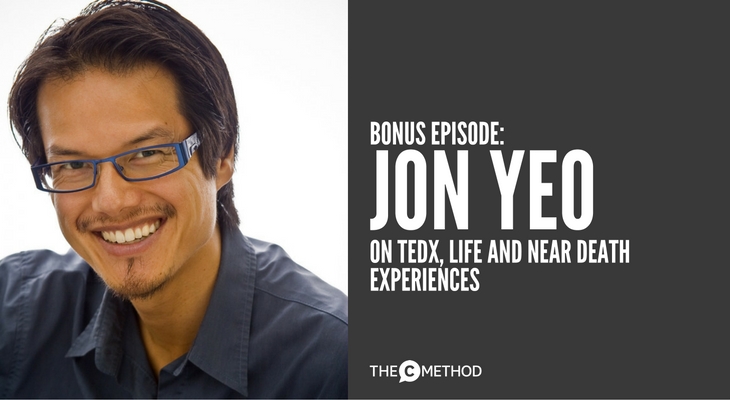 Hello TED heads!
Join the Happiness Coach Natalia Dewiyani and I in this conversation with TEDx Melbourne curator Jon Yeo.
You may have seen TED talks before and thought: 'Oh they must be naturally good presenters.'
Wrong!
Getting on the TED stage is not just about your skills as a speaker. It's about your ideas. And as curator and lover of ideas, Jon works with the speakers to help them turn those ideas into a succinct, engaging presentation. They spend countless hours creating, refining and practicing the presentation until it's ready for the stage. That's what makes them so effective.
This episode is a bonus one because it's on a slightly different topic to what you'd normally hear on this show. We don't just talk about TED, we also talk about where Jon got his curiosity from, his views on life and happiness, and he also shares an interesting near death experience story that changed his whole outlook.
Click the player above to listen!
Click here to learn more about Jon's work with TEDx.