This podcast content is for members of The C Method Academy only. The C Method Academy is our monthly members-only training and accountability program. Members get access to exclusive podcast content, Masterclass 'mini courses', Live Coaching Calls and our private community platform. If you want to rapidly develop your confidence, communication and leadership skills, I invite you to join us! Click here to learn more and join The Academy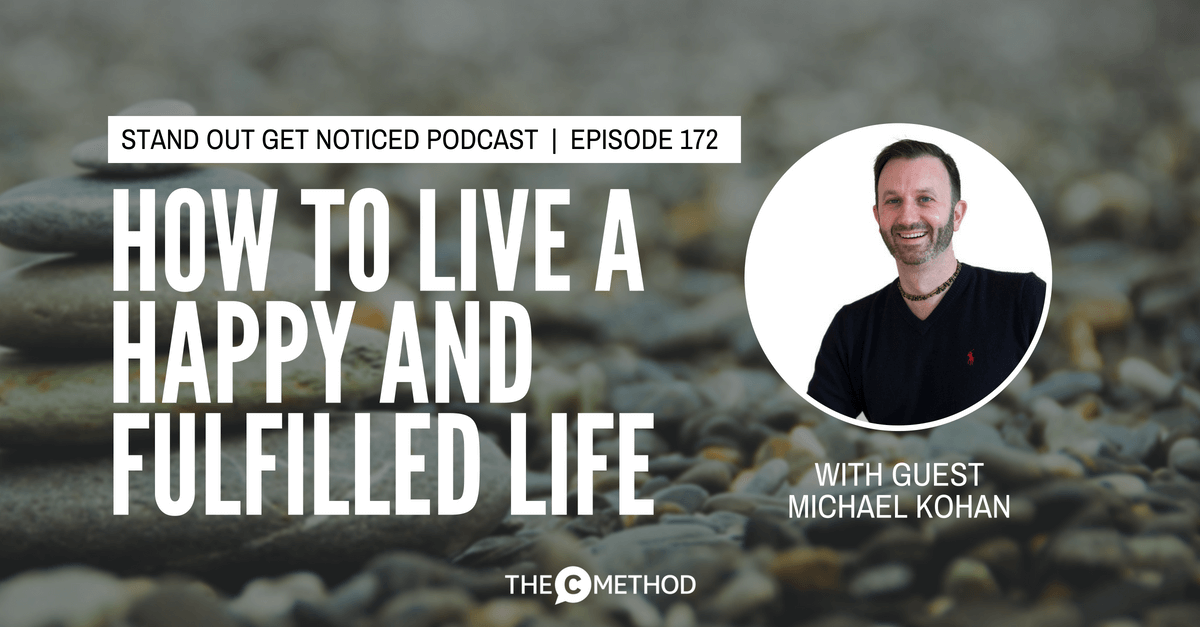 How often do you take time out to slow down, pause and ask yourself: "What do I really want?"
So often, we spend so much time being busy and distracted with work and our continuous striving for more money, more gadgets, more 'likes', a better job, a bigger house…that we lose sight of what our true purpose is. And as a result, it leads us to feeling stressed, overwhelmed, overworked and burnt out.
My guest this week, certified health coach and yoga teacher Michael Kohan from Your Wellness Yogi, believes if you're feeling this way, it's because you're not living your purpose or doing what you really want.
In this episode, Michael shares his approach to spirituality and how to begin a mindfulness practice in order to live a healthier, happier and more balanced life. Get ready to be inspired to become a better human!
**I am so excited to invite you to join my new Facebook Group! If you are a fan of the Stand Out Get Noticed podcast and want to connect with other like-minded people who are committed to their personal and professional growth, click here to join**
Notes from the episode:
How Michael left a high paying corporate job to pursue his passion and purpose
The difference between 'spirituality' and 'mindfulness'
Why we can be so unhappy even thought we seem to 'have it all'
You don't need to quit your job to find happiness or your passion!
Mindfulness: a tool to help you understand how to live your life in balance more
"Sit in the car, breath for a few minutes. Or read a book, enjoy the moment. That is where mindfulness starts."
Why you need to pause and reflect if you're at a crossroad in your life
The power of having a morning routine (and Michael shares his!)
Michael's must-read book: The Miracle Morning (non affiliate link)
Connect with Michael: