This podcast content is for members of The C Method Academy only. The C Method Academy is our monthly members-only training and accountability program. Members get access to exclusive podcast content, Masterclass 'mini courses', Live Coaching Calls and our private community platform. If you want to rapidly develop your confidence, communication and leadership skills, I invite you to join us! Click here to learn more and join The Academy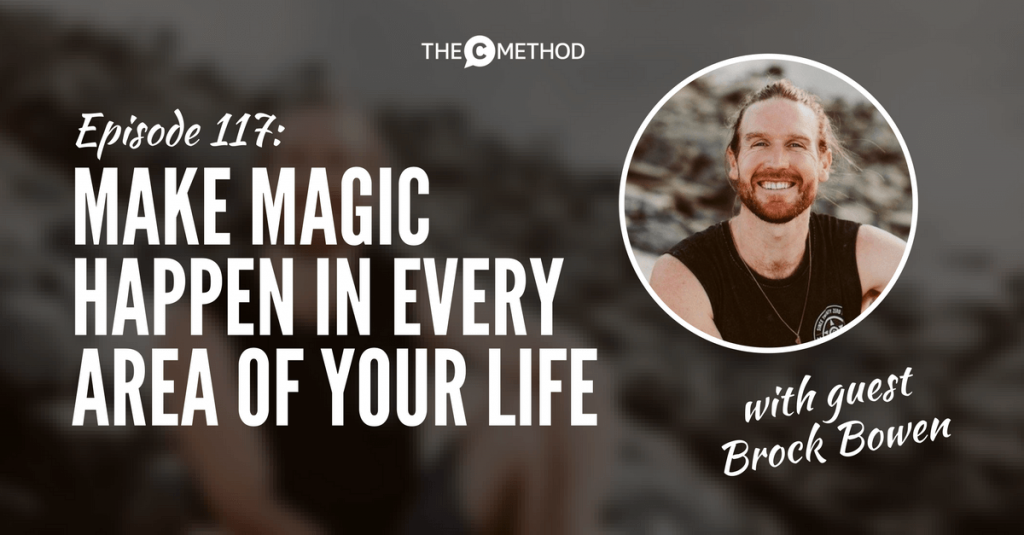 Do you sometimes feel like things just work out for you? Good things seem to fall into your lap, the right people seem to appear at the right time, you have success at work and you achieve your goals seemingly effortlessly?
My guest this week is an expert at helping his clients do exactly that! His name is Brock Bowen, and he's a transformational coach, also known as the 'Lifetarian' and the Wizard Entrepreneur. Love it!
Brock cares deeply about people, loves and admires those closest to him and is humbled and grateful for the opportunity to connect, empower and create magic and miracles for conscious entrepreneurs who are struggling with time, energy and money.
He is on a mission to help people design and live the lifestyle of their dreams so they can give their best to the people they love and make a positive contribution to the world. He's also a proud dad to little Taj; when we spoke Taj was only 2 weeks old! Bless.
Brock and I were introduced by a mutual friend, Chris Jackson, who was a guest on the podcast in Episode 47, which is one of the most popular episodes. Check it out here.
One thing I love about Brock is his radical zest for life. You can hear the passion in his voice when he speaks, as we talk about how to reconnect with yourself, what holds people back from going after what they truly want, why giving and receiving is so important and how to build confidence momentum.
So be prepared to be challenged, and to ask yourself some big questions!