This podcast content is for members of The C Method Academy only. The C Method Academy is our monthly members-only training and accountability program. Members get access to exclusive podcast content, Masterclass 'mini courses', Live Coaching Calls and our private community platform. If you want to rapidly develop your confidence, communication and leadership skills, I invite you to join us! Click here to learn more and join The Academy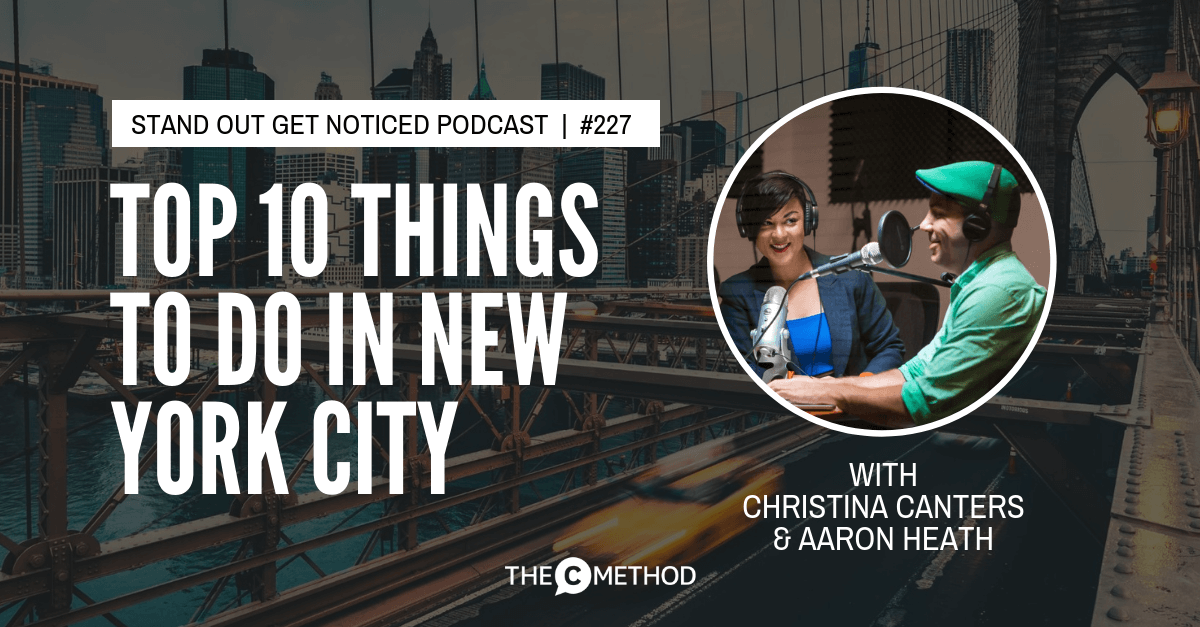 I am taking a break from the regular topics and format of this podcast while I am travelling. If you're looking for communication and leadership skills-focused podcasts, make sure you hit up some of my previous episodes! Regular programming returns 11 September 2019.
Aaron and I have spent the last 2 weeks travelling through the USA – first stop was Orlando for the Podcast Movement conference, then we hit up North Carolina for co-working and connecting with conference friends.
The past week, we have been in one of my favourite cities – New York. As I write this, I am listening to Billy Joel's New York State of Mind, and getting all nostalgic…*sniff*.
While in the Big Apple, we had the pleasure of delivering a podcast workshop for the digital marketing folks at Happy Cog. A big thanks to Nick and the team for a great session!
(If you're new to The C Method: Aaron is my gorgeous husband and co-founder of my other business – Podcast Services Australia. We're obsessed with all things podcasting – connect with us on LinkedIn here and here; we post educational podcast videos every Tuesday ;))
This week, Aaron co-hosts with me as we discuss some of our favourite New York experiences. Here's a summary:
Top 10 New York City experiences (according to Christina and Aaron):
1. See a Broadway show
Give me glitz, give me soaring vocals, give me jazz hands. Oh man, if I could, I would see a Broadway show every night. We saw Beetlejuice the musical. I had never seen the 80's movie with Michael Keaton, but Aaron assured me it would be a rollicking show. And the performers didn't let me down. It was clever, hilarious and morbid and made me want to buy a skeleton suit.
But these shows ain't cheap – so we lined up at the Times Square TKTS booth at 9.30am to get half-price tickets for the matinee show. We paid $80 per ticket and had great seats. Well worth the wait!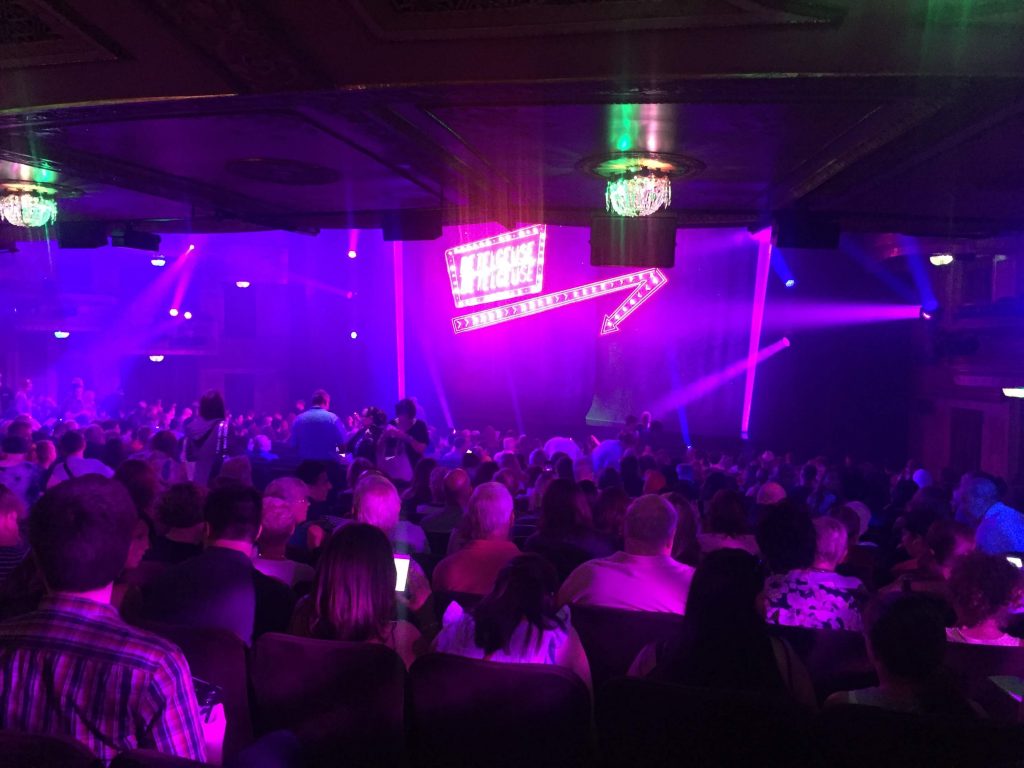 2. Graffiti walls in Astoria and Bushwick
One thing Aaron and I love to do in cities is to walk around and explore. We spent two nights in Brooklyn, and on one of our wanderings in Bushwick, came across an area with lots of brilliant graffiti. Aaron's a big hip hop fan, so he was in heaven.
While we were there, a lady walked past and said: "Oh, you should check out the Welling Court Murals." It's a section of walls in Astoria, where the murals are repainted regularly. From their website:
Continually melding a spectacular crew of legendary artists together with a diverse mix of fresh talent, the Project now hosts over 140 murals by artists from around the corner and around the world, providing new arrays of visual experiences that change how people experience and interact with their environment.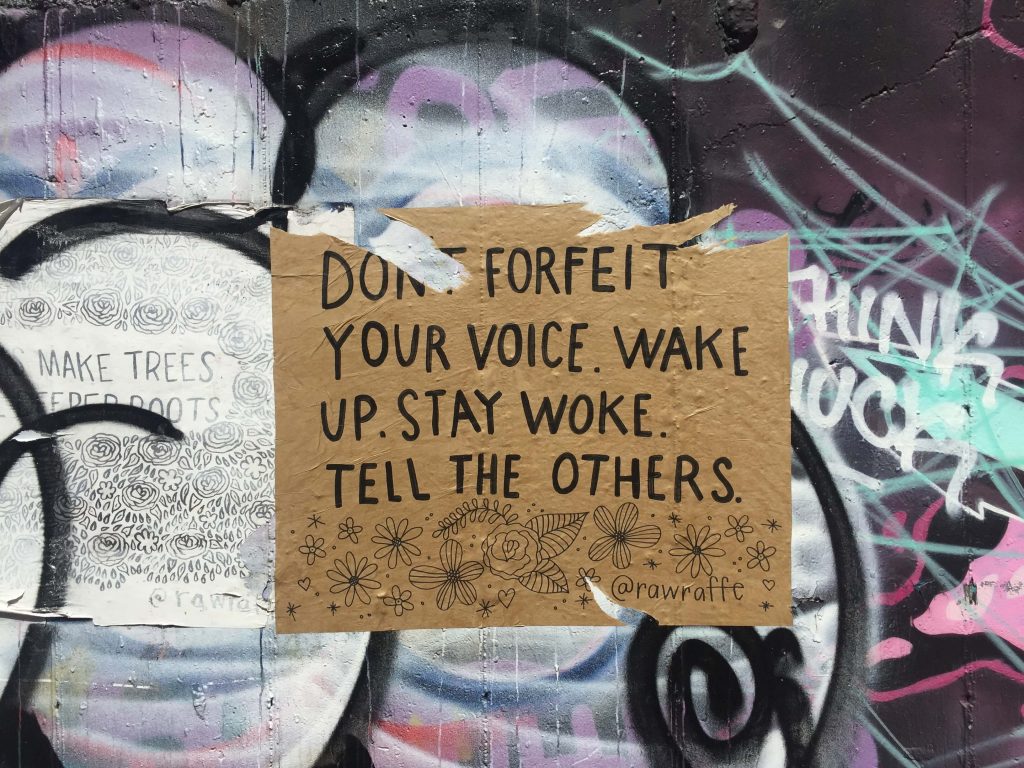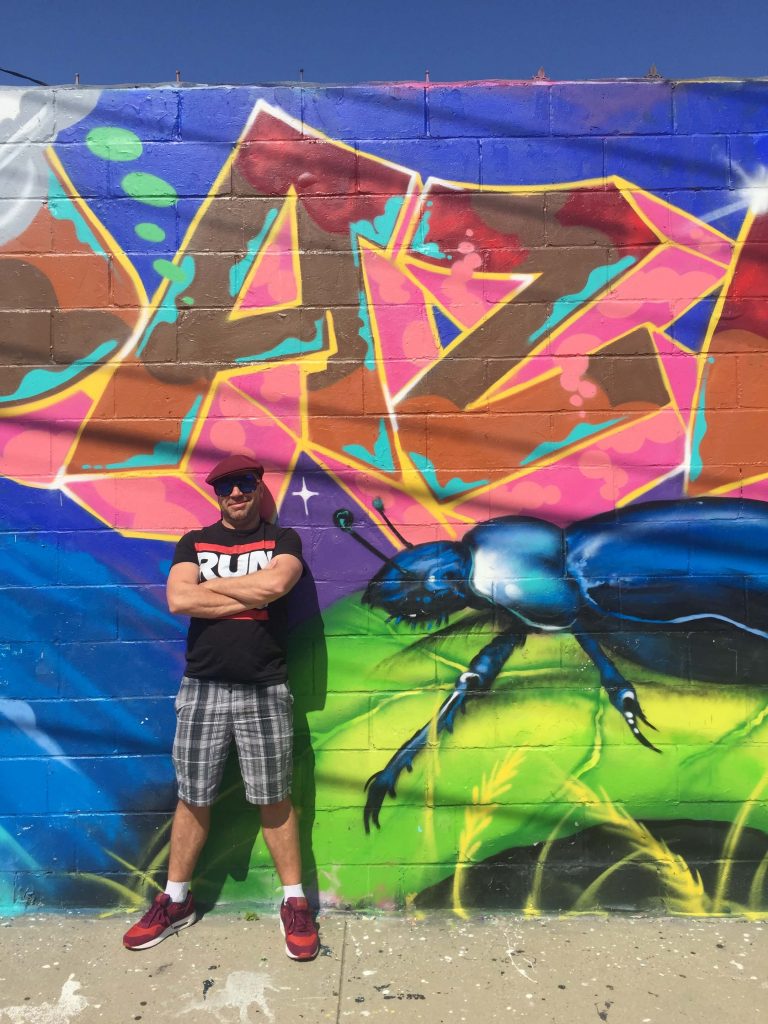 3. Deli sandwiches + coffee
We fell in love with New York bagels and sandwiches from the local corner delis. In Melbourne, you'd be hard-pressed to find a breakfast place serving up fresh bagels loaded with eggs, bacon, sausage, and cream cheese, for less than $10. Mmmm, so good! New Yorkers know how to make a great sandwich. The only issue was having way too many options to choose from…
I'm also going to be very un-Melbournian and admit that I LOVE American coffee. Yes, the cheap, brewed stuff you get for $1.75 from the corner deli. While Melbourne lattes are delicious, they are so damn strong they give me migraines. In the USA, I've been drinking coffee like a maniac and been totally fine…(*she says as her left eyelid twitches uncontrollably*…)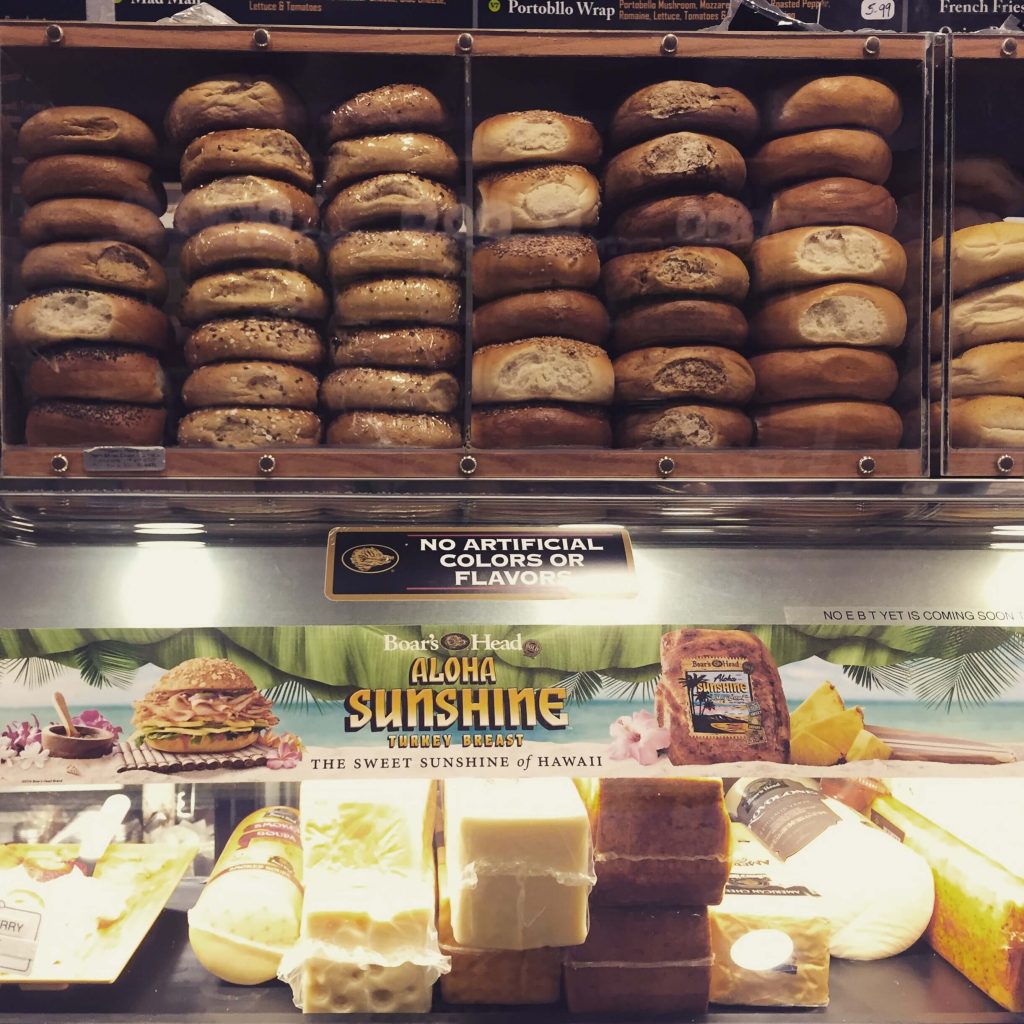 4. Try a new gym class
Have you heard of ClassPass? It's an app where you pay a monthly membership fee and get access to participating gym, yoga and fitness studios. It's BRILLIANT – you're not locked into one studio, and you can book classes all over the world.
When travelling, I love trying out new classes, although this trip my fitness has been limited to walking and hauling hand luggage into airplane overhead compartments (it's 7kg, I promise).
But I did manage to sign up for a boot camp class at GGE Fitness in Brooklyn. Unfortunately, a rare error within the ClassPass app meant I rocked up at 8.15am instead of 8.15pm. But lucky for me, head trainer Jerry (insta: @trainerjerryjoseph) honoured my booking and treated me to a personal training session – and man, did he smash me!
(Big thanks to Jerry – I appreciate you training me – and I'm still feeling it in my quads today!!) If you ever visit the Bushwick / Brooklyn area, make sure you check out one of his classes.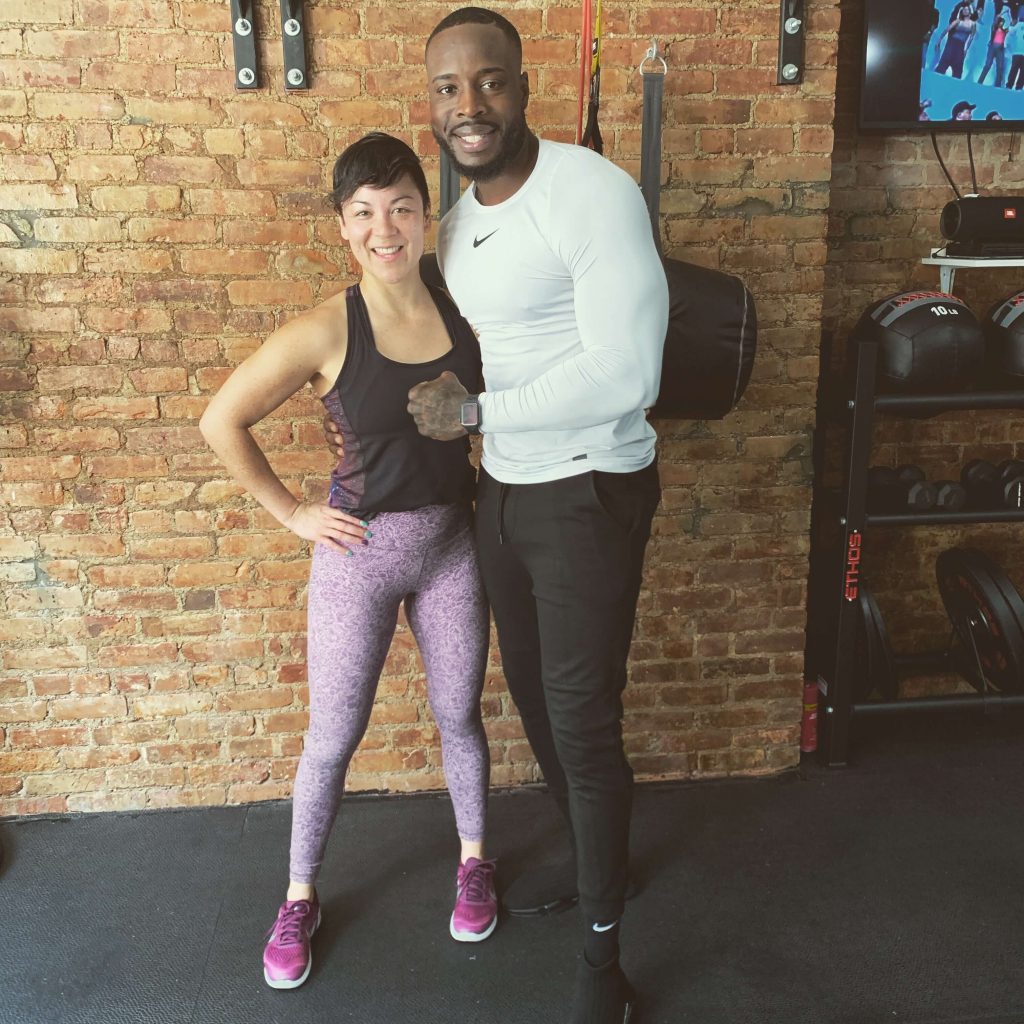 5. Explore Coney Island
Aaron is a massive fan of the Warriors film, so a pilgrimage to Coney Island was a must. We were treated to a gorgeous sunny day, and spent a few hours walking the boardwalk and marvelling at the old school thrill rides.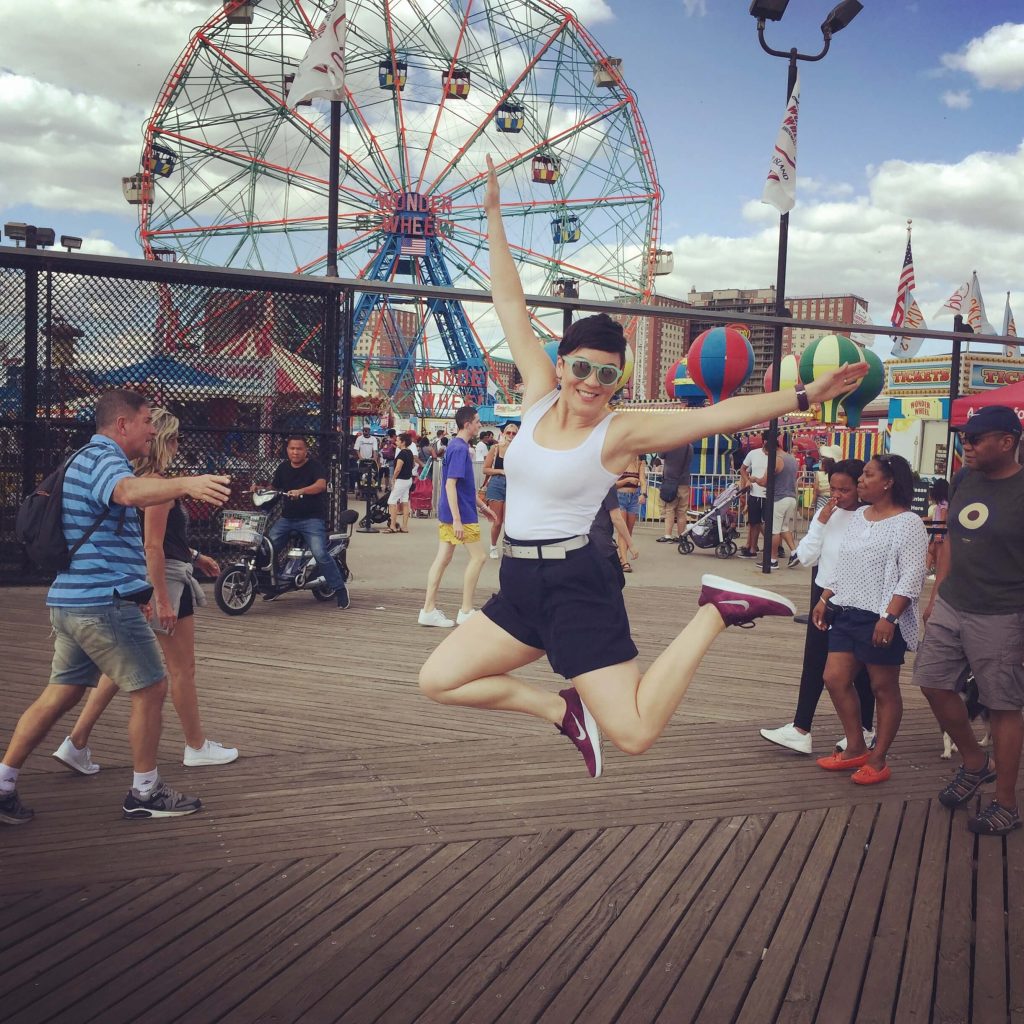 6. Witness Times Square (once)
So I'm not a huge fan of Times Square – it's super busy and touristy, but when you're a first time visitor, you can't not go.  We meandered into the nearby Hershey's store, which is a haven for sweets lovers – but even raging sweet tooth Aaron couldn't bring himself to buy a giant Smore or oversized chocolate bar. Sometimes, too much is too much…
7. Meet a local for lunch
Most of us know someone or know someone who knows someone who lives in New York. If you do, I recommend hitting them up and asking for their favourite lunch place. One thing I've learned about (non touristy) travelling is to go to places only locals know about. This way, you get an authentic experience, the food is great, plus it's usually much cheaper than the touristy places.
We caught up with my friend Franklyn, who recommended a delicious Ramen place, Ramen-Ya in the East Village. It didn't disappoint.
(Side note: while with Franklyn, we found a place called Do, that specialised in cookie dough. Yes, cookie dough. Imagine a gelato place, but instead of 20 varieties of gelato in the metal tubs, you have 20 varieties of cookie dough. Served in a cup or cone, with whipped cream, or sandwiched between – yes – two cookies. Honestly, I do not recommend unless you're a heavyweight sweets addict.)
We also met up with author and leadership expert Joshua Spodek (who has been a guest on the show). Ending our sugar rampage (thankfully), he invited us to his place for 'Josh's Famous No-Packaging Vegetable Stew', where we were treated to a delicious, wholesome and nourishing meal prepared from scratch.
Josh is someone who really walks his talk when it comes to doing your bit for the planet – make sure you check out his podcast Leadership and the Environment.
8. Do a HUSH hip hop tour
If you're a hip hop head like Aaron, you must check out one of the tours from HUSH. For 3 hours, we journeyed to various iconic spots in Hip Hop history, including the birthplace of the Hip Hop block party, famous graffiti walls, Biggie Smalls' funeral parlour, and the Apollo Theatre.
One-stop was at a local basketball court in Spanish Harlem, where our tour guide explained the significance of break dancing in Hip Hop culture. Then, he put on some music and said "Who wants to show us some moves?"
I thought he was joking. What, he expected us to breakdance? Then, out of the blue, a young Portuguese teenager, who hadn't said a word the whole tour, jumps into the centre and starts spinning on his head. Then, one by one, a half dozen other tour guests jump in and bust their impressive moves, including three young kids.
I thought perhaps they had been planted for our entertainment, but found out later they were a hip hop crew, visiting from Portugal. Very cool.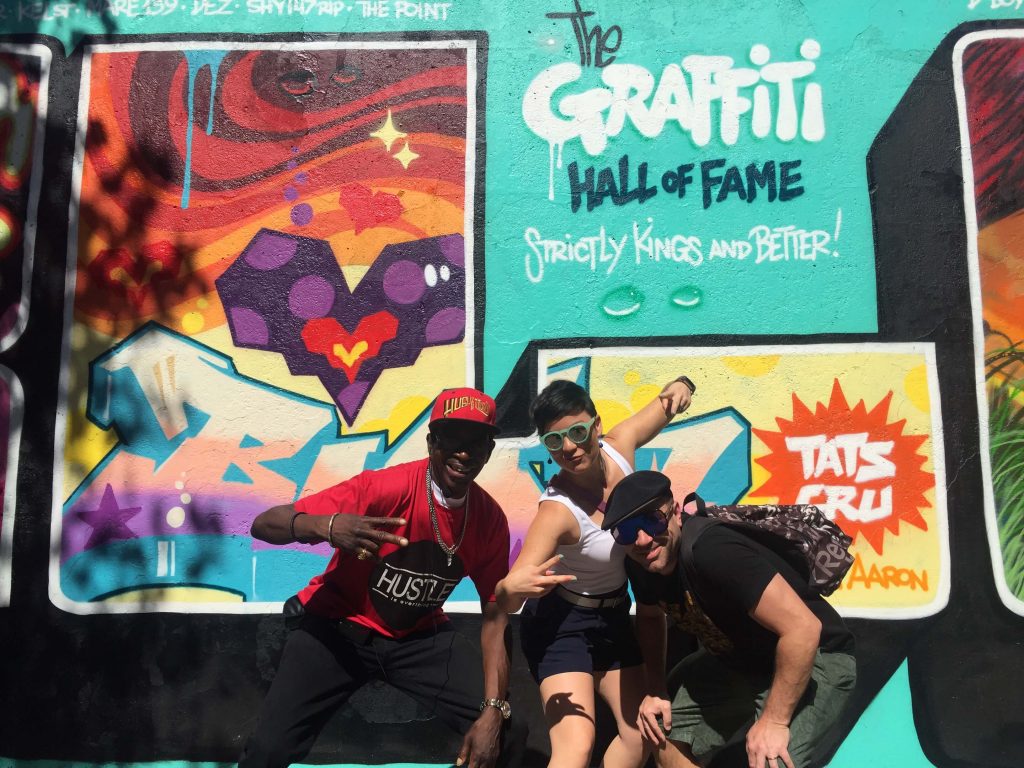 9. Outdoor cinema at DUMBO
During summer, you can see free movies every Thursday at the open-air cinema at Brooklyn Bridge Park. It's a beautiful atmosphere, with the warm sunset and gorgeous view of the New York skyline.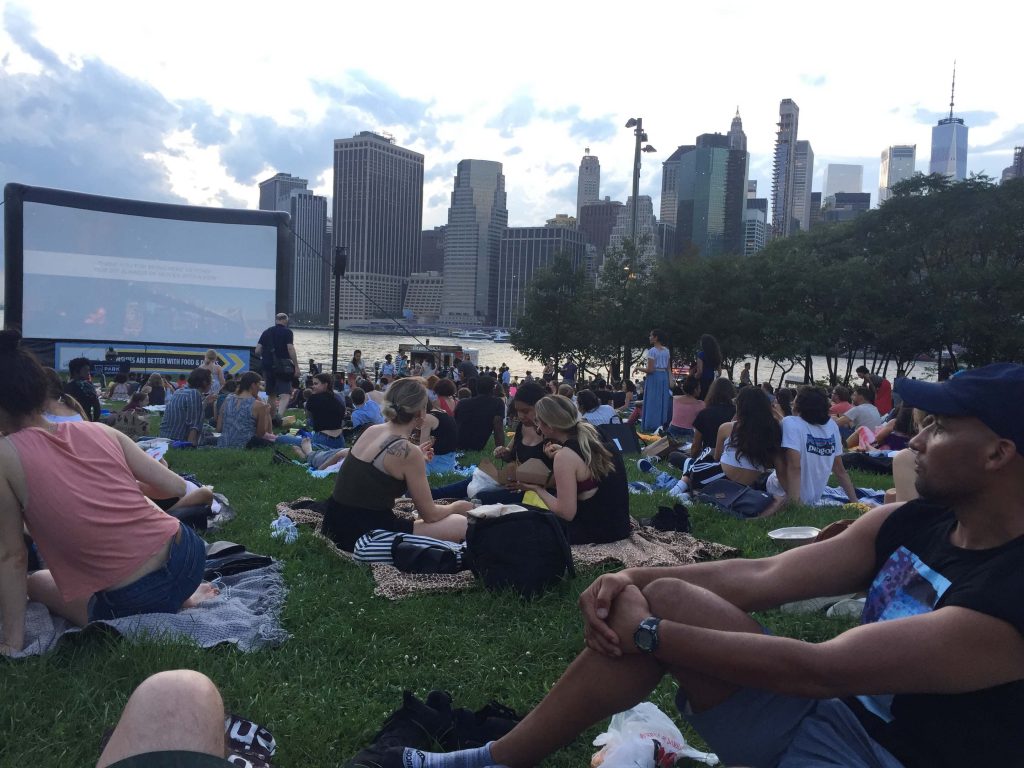 10. Ride the subway and give the buskers $1
One thing I love about New York is the quality of the street performers. It seems to me that all the best performing artists go to New York to make it big, and on their journey to the top, they perfect their craft in the subway, on the streets, and in the parks.
Which means we get treated to fabulous music randomly throughout the day! We saw a mariachi band and a trumpeter on the subway, and a funky jazz quartet in Central Park. But if you want to give them a buck, you gotta be quick, 'cos they perform their stuff then run out before you can say "Bravo".
What's YOUR favourite New York City experience? Or if you haven't been, what's one thing you would do if you visited?