This podcast content is for members of The C Method Academy only. The C Method Academy is our monthly members-only training and accountability program. Members get access to exclusive podcast content, Masterclass 'mini courses', Live Coaching Calls and our private community platform. If you want to rapidly develop your confidence, communication and leadership skills, I invite you to join us! Click here to learn more and join The Academy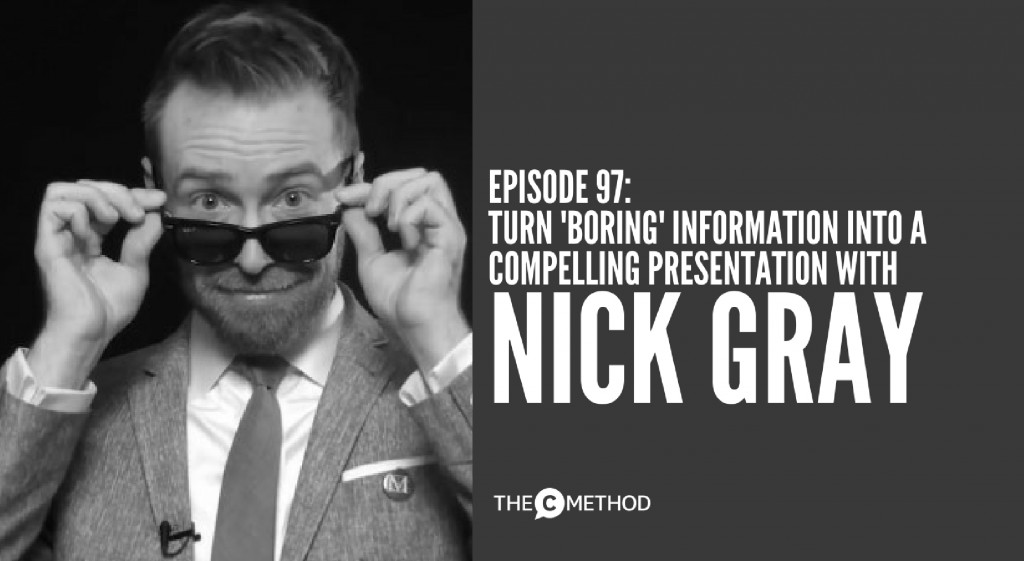 Nick Gray is the energetic CEO and founder of Museum Hack, a company that runs renegade tours at top museums across the USA.
I first met Nick over two years ago when I had him as a guest on my first podcast, and since then, Museum Hack has EXPLODED.
Nick is now lauded as the guy who has made museums fun, and has built a lucrative business in the process.
In this episode, we discuss how Nick and his Museum Hack tour guides make their tours so engaging, especially when museums are often perceived as being very very boring. And this is important because perhaps YOU have to present 'boring' or detailed information at work — in which case, Nick shares ways in which you can turn it into a compelling presentation.
Oh, and he also shares his tips for 'hacking' your own museum experience — no tour guide required!
There is a lot we can learn from the success of Museum Hack, so, I hope you enjoy.
In this episode you will discover:
How Museum Hack has grown — they are now in 4 major US cities with 50 people on the team
Why other museums around the world are asking MH to train them in the MH style
How Nick explains complicated work to an audience
The power of storytelling — Nick even shares the story behind his favourite piece
Nick's pro tips for hacking a museum (see video below)
The importance of being excited and enthusiastic when delivering any presentation
Why it's important to find your own presentation style
…plus much more
Connect with Nick:
Watch Nick's video on how to visit a museum: