This podcast content is for members of The C Method Academy only. The C Method Academy is our monthly members-only training and accountability program. Members get access to exclusive podcast content, Masterclass 'mini courses', Live Coaching Calls and our private community platform. If you want to rapidly develop your confidence, communication and leadership skills, I invite you to join us! Click here to learn more and join The Academy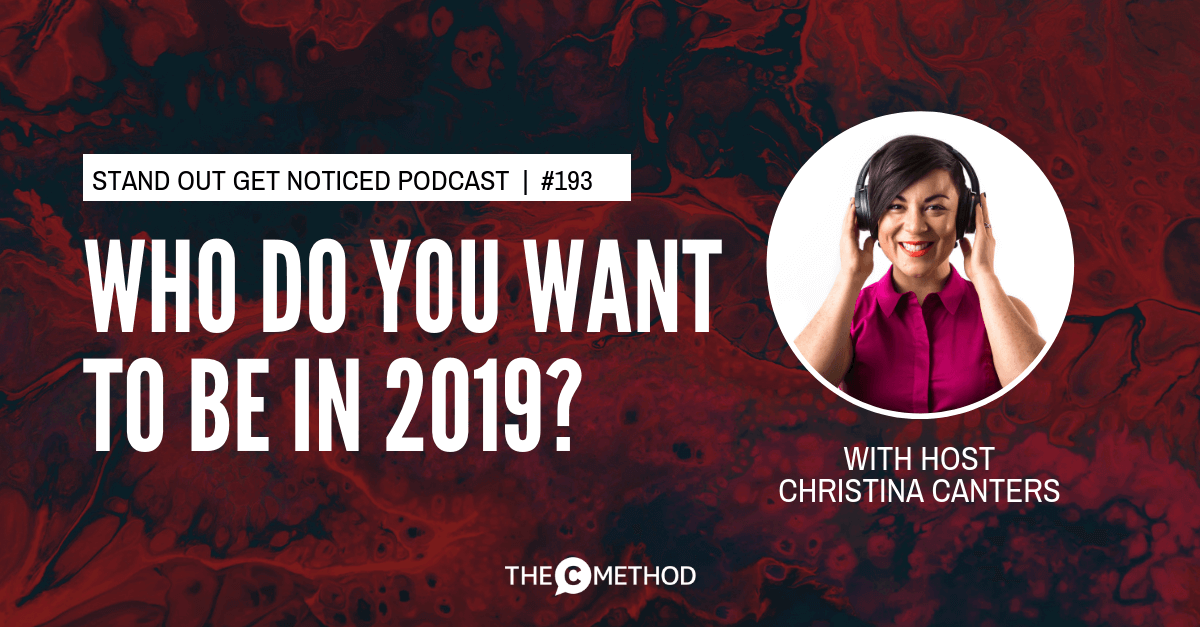 Have you ever set new year resolutions or goals for yourself, and not achieved them?
I totally believe in setting tangible goals, but if we don't reach them, it can lead us to feeling worse about ourselves!
Today I'd like to offer you an alternative to how you think about what you'd like to achieve in 2019: it's to think about the person you want to BE.
This ties strongly into the topic of 'identity', which I've previously addressed on the podcast here and here.
Normally, when we create a goal, we focus on what we need to DO, that is, the actions we take. However, the way we see ourselves (ie the person you ARE) is what drives those actions. .
For example, if you know you need to share your ideas at work in order to gain recognition and advancement, but you see yourself as "I'm an introvert, therefore I don't speak up in meetings", it's likely you won't take the action to share your ideas.
I've met people who say "I really want to network and build strong business relationships", but when I say: "You should come to my breakfast networking group", they say "Oh, I'm not a morning person, I can't do that."
Setting yourself a goal of what to DO (the ACTIONS) will fall flat if the person you are BEING (the way you THINK) is not congruent with those actions.
In this podcast, I talk about how you can start BECOMING the type of person who CAN and WILL achieve the goals you set for yourself. And it's all about changing your THINKING first, before you can change your actions.
Mentioned in the podcast: