This podcast content is for members of The C Method Academy only. The C Method Academy is our monthly members-only training and accountability program. Members get access to exclusive podcast content, Masterclass 'mini courses', Live Coaching Calls and our private community platform. If you want to rapidly develop your confidence, communication and leadership skills, I invite you to join us! Click here to learn more and join The Academy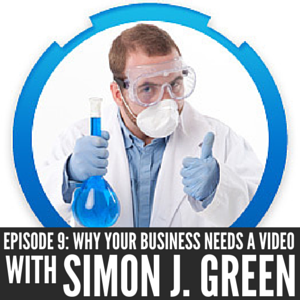 Everyone has to have a video on the front page of their website. Because their competitors are going to do it regardless.
If you've been following me, you'll know that I love using video, which is why I was so excited to meet and chat with my featured guest this week, Simon J. Green.
Simon is the director of The X Gene, a Melbourne-based video production agency. He loves making digital video content for "rebels, disrupters and early adopters" who want to genuinely stand out. He's all about pushing the boundaries of digital media, which I love!
In this interview we talk about why video is such an effective marketing tool and how you can communicate the message of your brand through your own creative video.
Notes from the episode:
Film makers in Australia tend to make what THEY want, not what the people want
Study – of the Australian films from the last 40 years, under 9% matched the most popular genres – action and comedy. Most of them were 'adult dramas', which is quite niche. And only 8% of the total audience was watching them! See Simon's Slideshare presentation on the topic here:
Why video? It brings everything together – text, audio, moving image
How long should your video be?
Your video should reflect your personal brand – therefore, you should be IN IT, with your FACE. Not an animation.
And be yourself! Are you a serious person? Be serious in the video. If you're funny and lighthearted, make it funny.
But get the video up there and do it soon. Because you can always change it later. Just get it done!
Creative ideas that are easy to implement – change up the camera angle, do jump cuts, change your location, plus many more!
We also talk about how to keep your video interesting
Don't be afraid to test the video out and get feedback. You will always think it's worse than it actually is. Show it to someone who hasn't seen it before.
To script or not to script? Simon shares his thoughts. 
Afraid of video? Well, have you got a blog? A video is just a different medium!
Before you start to make your video:


Know who you are, and learn how to communicate it."

A director has a vision, and so does a brand. If you know who you and your business is as a brand, that's all you have to communicate.
Links we mention:
Connect with Simon: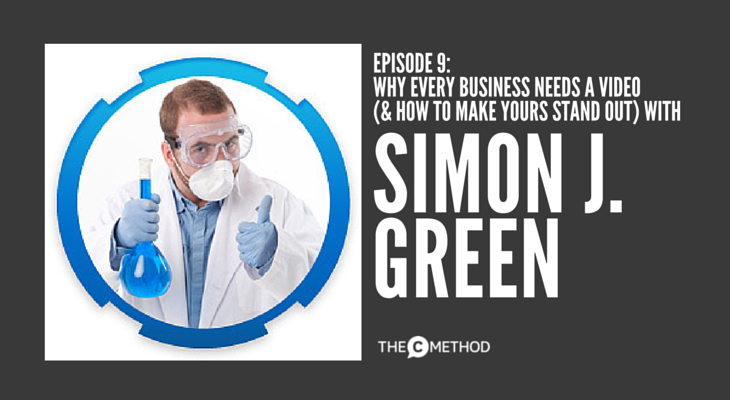 Enter your name and email below to receive my not-too-frequent email updates – you'll get my latest outreach tips, communication tools and knowledge bombs…aww yeaa!