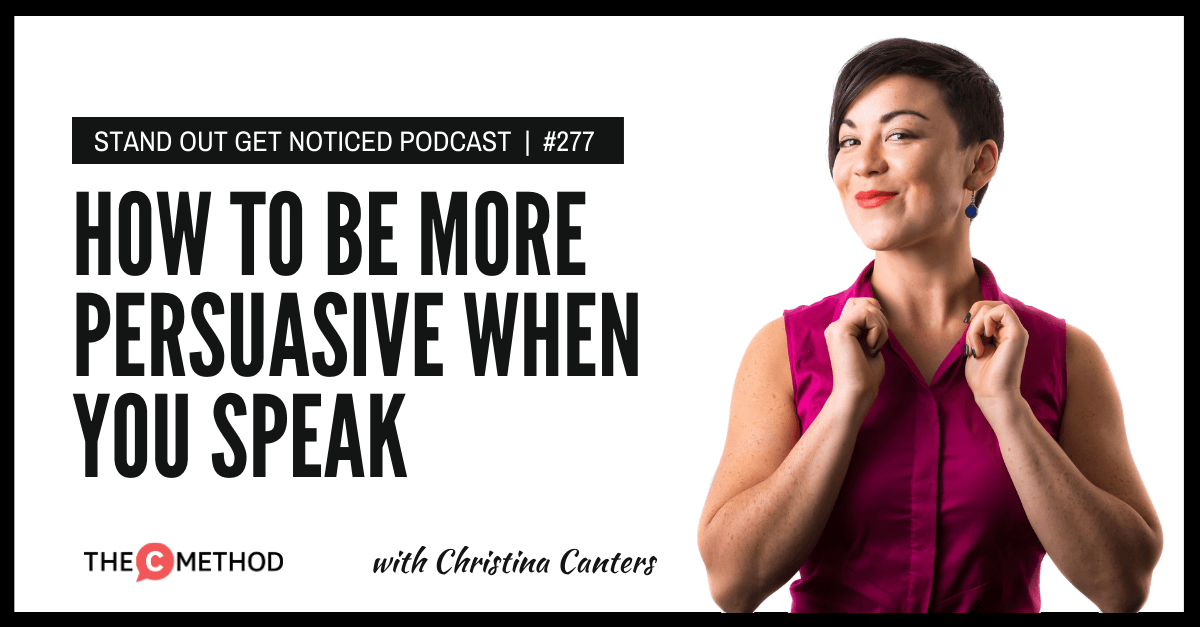 Want to get your colleagues, senior leaders and clients on board with your ideas? You've got to be influential and persuasive!
In this episode of Stand Out Get Noticed, you will discover 4 big ideas for being more persuasive in your communication. And importantly, to do it in a way that feels good for both you AND your audience. No manipulation or mind-trickery involved!
Why is it important to be persuasive?
Effectively sell your ideas. You might have a great idea, but if you're not persuasive in your communication, other people may not be convinced.
Without persuasive speaking skills, your ideas won't get traction.
If you're selling a product or service, you MUST have persuasive communication skills, otherwise people won't buy from you!
Get the support of your team, colleagues and stakeholders. When you are able to influence and persuade, they will be more likely to support you and your ideas. They will also be an advocate for you when you're not there.
It's important to know, that in this content, being persuasive is NOT about manipulating people to do something against their will. We are using our communication powers for good, not evil! We are not pushing people or being rude or arrogant.
Understand that you CAN be a persuasive communicator, AND still be respectful of others. You can still maintain trust and good relationships with your team, your senior leaders and your clients. They are not mutually exclusive.
4 Big Ideas for being more persuasive in your communication:
Be a great listener
Watch your language
Energy is contagious
Act like the influential person you want to become
Mentioned in the episode: