This podcast content is for members of The C Method Academy only. The C Method Academy is our monthly members-only training and accountability program. Members get access to exclusive podcast content, Masterclass 'mini courses', Live Coaching Calls and our private community platform. If you want to rapidly develop your confidence, communication and leadership skills, I invite you to join us! Click here to learn more and join The Academy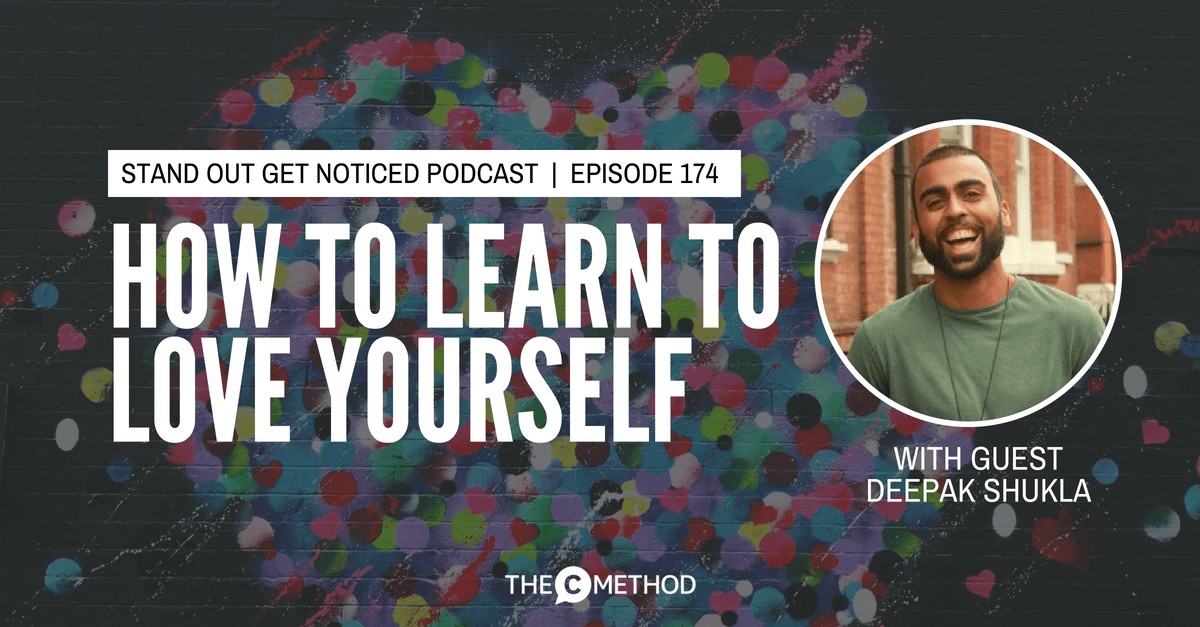 "I needed to be loved, because I didn't love myself."
My guest this week is serial entrepreneur, two-time Iron Man and overall life enthusiast Deepak Shukla.
He's from London, he runs an SEO company called Pearl Lemon, and he also podcasts about Love, Life and Entrepreneurship. He's run 20 marathons, done 2 Iron Mans, funded 2 tech startups, ran a record label, and has backpacked in 50+ countries.
Deepak reached out to me as he felt his experiences from tumultuous relationships and many years of counselling that resulted would resonate with you. And it was definitely a very eye opening conversation! We talked about Deepak's journey towards self discovery and learning to love himself and be confident on his own.
As you're about to hear, his desperate need for love and validation led him to putting others' needs before his, and being in relationships that did not serve him, both in his business life and personal. In one relationship, he was physically abused, until one day he realised enough was enough.
Deepak also shares the first steps he took to build himself back up, as well as the techniques he used to strengthen his emotional resilience and love for himself.
So if you are working through some emotional challenges, maybe your relationships aren't in a good place, perhaps you're feeling constantly burnt out and stressed about work, or you get extremely anxious in social situations; I'm confident Deepak's story will provide some reassurance that you're not alone, and that you do you have the ability to turn things around for yourself.
Connect with Deepak: